Supply Chain & Operations
Report Says Anglo America to Thrive with Cutifani or Be Bought Out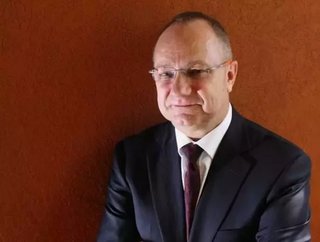 With CEO Mark Cutifani at the helm of Anglo American Plc, the companys new goal includes improving Anglos return on capital employed to at least 15 perc...
With CEO Mark Cutifani at the helm of Anglo American Plc, the company's new goal includes improving Anglo's return on capital employed to at least 15 percent by 2016, hopefully up from 8 percent in July. Sandford C. Bernstein, a research company, has said that if Anglo American is not successful at reorganizing its platinum business and starting production at the Minas Rio iron ore mine in Brazil, it will be acquired.
"There is a free option on offer for Anglo," said Paul Gait, a London-based analyst for Sandford C. Bernstein. "Either the company outperforms under Mark Cutifani's leadership, and demonstrates the value of tons in the ground, or it fails to do so and is put out of its misery in fairly short order."
Gait and the research company do have a vote of confidence for Cutifani however, despite the challenges he faces.
"We believe that Cutifani is leading a change program unprecedented in Anglo American's history," Gait said. "We think he is the right man to lead this change and see considerable upside to current stock valuation if the company can successfully execute on its restructuring efforts."
Cutifani took over last year during cost overruns and delays at Minas Rio. Since then, the controller of the world's largest platinum produce has made the decision to review its global assets to shore up earning. The company's future hinges on its ability to get Minas Rio running at full capacity on time.
The Minas-Rio mine is scheduled to ship its first ore by the end of this year. This follows an $8.8 billion capital expenditure. The site was 88 percent complete at the end of March, and is projected to reach its full capacity of 26.5 million metric tons sometime in 2016.
There have been some problems with the mine, as it has seen its output disrupted by a strike that has taken place since January. The Association of Mineworkers and Construction Union has called out more than 70,000 miners. Earlier this week, government-led talks failed to end the impasse.
Anglo's current plans include a switch to mechanized open-pit mining, from labor-intensive underground excavation. Along this line, they are also planning on downsizing their platinum business.
 "Successful implementation of this strategy could unlock billions of dollars of value for shareholders and mark a step change in the profitability of one of Anglo American's biggest single-commodity exposures," Gait said.
 "We believe that the fundamental basis of the value of any mining company is the quality of its geological endowment," Gait continued. "In this regard, Anglo American is on a scale comparable to Rio Tinto Group Plc, yet has a market value two-thirds below that of Rio."
Sourced from Bloomberg Businessweek