Supply Chain & Operations
Rio Tinto approves $108m investment for underground mine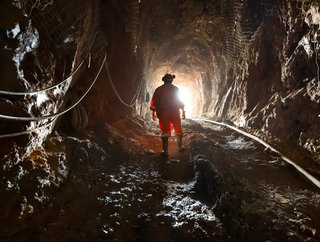 Rio Tinto has committed to a multi-million dollar investment into the initial development of an underground mining operation in Kennecott, US
Kennecott Copper Mine, in Utah, US, is set to become Rio Tinto's latest project, as the company gives the go-ahead to enable early orebody access through a hefty investment of US$108 million; building upon the previous US$25 million sanctioned at the beginning of 2020. 
Following on from determining the feasibility of the underground mine, Rio Tinto has now moved to discuss the potential for underground mining taking place simultaneously with open-pit operations, ultimately generating an increase in copper output and fuelling the company's growth. 
In 2020, Rio Tinto produced approximately 527,900 metric tons of copper and 283,000 ounces of gold and the potential Kennecott holds for underground development is undeniable. With the added possibility of drilling, mineral resources are estimated at 20 Mt at 3.65% copper and 1.62 g/t gold, guaranteeing a further increase in production for the mining giant.
Underground mine trials greener technology
The project, which is expected to be completed by 2024, will also work on gathering essential hydrogeological and geotechnical data to assist Rio Tinto in evaluating additional development options underground, as well as attempting to reduce carbon emissions through the trailing of underground battery-electric vehicles - a move which, if successful, could positively impact the future of mining globally. 
"Kennecott holds a range of options to extend our supply of copper and other critical materials, to meet the strong demand being driven by electric vehicles and renewable power technologies," says Rio Tinto Copper Chief Executive, Bold Baatar. 
"The operation is uniquely positioned to supply these emerging markets, with one of the only two operating smelters in the United States that also process concentrates from third parties, a long history delivering high-quality products, and significant resources that are yet to be developed."
Sandvik Mining and Rock Solutions are set to collaborate with the evaluation of performance and sustainability by supplying a battery-electric haul truck and loader for the project, which is evidently emphasising the importance of being more environmentally aware. It's hoped that this will aid in revolutionising the future of underground mining fleets, making them more sustainable and climate-friendly. 
Mining project sets out sustainable plans for production
Progress is also being made into extending open-pit mining at Kennecott beyond 2032, following a US$1.5 billion investment into the second phase of the South Wall Pushback project, which allows open-cut mining to be pursued from 2026 to 2032. 
However, Rio Tinto, more than most, is under pressure for success following its recent promise to fund an independent assessment into the still-ongoing environmental repercussions caused by its Panguna mine. Currently, it has failed to provide funding to clean up decades of contamination caused by its 32-year-old gold mine, which sparked Bougainville's civil war.