Supply Chain & Operations
Rio Tinto should 'pay for Juukan Gorge', inquiry says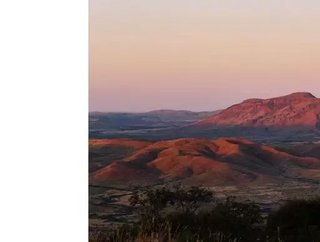 Destruction of 46,000-year-old rock shelters in Juukan Gorge leads to reassessment of consent practices between mining companies and traditional landown...
Mining giant Rio Tinto should pay restitution to indigenous Australians affected by the destruction of two ancient rock shelters to expand an iron ore mine, according to an inquiry panel.
An interim report recommended that Rio Tinto should fully reconstruct the rock shelters in Western Australia's Pilbara region at its own expense. The report includes broader industry guidance that highlights a review of consent practices and a moratorium on mining in the affected places.
However, the inquiry does not specify what, if any, financial compensation Rio Tinto should pay out to the traditional owners as part of the negotiated restitution package, but does state that agreement should include keeping places where artefacts and other materials could be stored and displayed for their benefit.
The parliamentary inquiry into the legal destruction of the 46,000-year-old Juukan Gorge rock shelter in May has held 13 public hearings, and received more than 140 submissions from miners, heritage specialists and Aboriginal and civil society groups.
The committee now says that it aims to finish the report in the second half of 2021, once it has heard testimony from other states after disruptions related to the COVID-19 pandemic slowed proceedings.
In a statement, the Puutu Kunti Kurrama and Pinikura (PKKP) people whose lands were impacted say that they hope the inquiry's findings prompt a 'fundamental reset' of the sector, particularly in the relationships between traditional owners and miners.
While it has started the long road towards healing and repairing its relationship with Rio, 'there is still a long way to go', the statement adds. "Rio Tinto now needs to turn its words into actions."
Although the destruction of the ancient rock shelters in Juukan Gorge has sparked some industry change, with miners reviewing processes and their relationships with traditional owners of the land on which they operate, but there is room for more to be done, the inquiry asserts.
Rio Tinto says that it "regrets and unreservedly apologises to the PKKP people. The destruction of the rock shelters should not have happened, and we are absolutely committed to listening, learning, and changing."
The mining giant says that it has taken a number of actions to strengthen cultural heritage governance and controls and commenced the long-term process of regaining the trust of traditional owners. 
In a letter dated October 13, the company pledges to review all heritage disturbance in consultation with the traditional owners in the Pilbara; as well as sharing its intentions to modernise agreements, which includes the modification of clauses to ensure respect, transparency, and mutual benefit.