Supply Chain & Operations
Rio Tinto Year in Review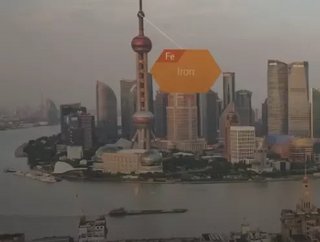 Continuing our series on leading mine companies, we shine the spotlight on Rio Tinto's sustainability and operation developments in 2021
Background
Rio Tinto is a mining powerhouse, providing aluminium for electric vehicles, copper for wind turbines and iron ore for critical infrastructure. It operates in 36 countries, operating mines, smelters, refineries and processing plants.
Product revenue split
Iron ore: $27.5 billion
Aluminium: $9.3 billion
Copper & Diamonds: $5.4 billion
Energy & Minerals: $5 billion 
Geographical revenue split
China: 58.1%
Asia: 10.2%
United States of America 10.9%
Japan: 7.5%
Europe: 5.9%
Other: 7.4%
Sustainability
In 2018, Rio Tinto divested the last of its coal businesses and no longer extract fossil fuels. Today, its portfolio is well positioned for the transition to a low-carbon future - although it operates in value chains with large carbon footprints.
Last year it announced new 2025 targets: to reduce absolute emissions by 15% and emissions intensity by 30% relative to its 2018 baseline. These targets are consistent with a 45% reduction in absolute emissions, relative to 2010 levels, and the Intergovernmental Panel on Climate Change (IPCC) pathways to 1.5°C. They are supported by its commitment to spend approximately $1 billion on emissions reduction initiatives over the first five years of the ten-year target period.
How is it reducing its footprint?
Today 75% of its electricity in managed operations is from renewables and it has approved solar projects at Gudai-Darri in the Pilbara, Western Australia, QIT Madagascar Minerals in Madagascar and Weipa bauxite operations in Queensland, Australia. These projects are "only a start" and the company acknowledges it "must do much more".
Rio Tinto QIT Madagascar Minerals (QMM) and its partner Crossboundary Energy (CBE) recently laid the foundation stone for the solar and wind power plant project that will supply the QMM ilmenite mine operations in Fort Dauphin, in southern Madagascar. The renewable energy plant will be built and operated by CBE, an independent power producer, with whom QMM has signed a 20-year power purchase agreement. The first unit, an 8MW solar energy facility, will be operational in 2022. 
It is investing in new technologies – from zero-carbon aluminium smelting to using renewable hydrogen in alumina refining – to cross-sector partnerships to develop zero-carbon trucks (eg with Komatsu) and developing 1GW of solar and wind power at its iron ore operations in the Pilbara, Western Australia. This will replace gas power to meet demand from fixed plants and infrastructure, as well as support the electrification and decarbonisation of the mobile fleet, and reduce the carbon emissions from Pilbara operations by about a third.
It is also investing in green energy solutions for the Boyne and Tomago aluminium smelters in Australia. These smelters account for 27% of our scope 1 and 2 emissions, and more than half of emissions from electricity use. We recently announced a partnership with the Queensland Government to develop central Queensland into an industrial and advanced manufacturing hub, helping to deliver a more sustainable future for the area by fast tracking renewables and attracting new green industries.
Rio Tinto and BlueScope will work together to explore low-carbon steelmaking pathways using Pilbara iron ores, including the use of clean hydrogen to replace coking coal at BlueScope's Port Kembla Steelworks. The two companies have signed a MoU to research and design low-emissions processes for the steel value chain, including iron ore processing, iron and steelmaking and related technologies.
Together with Sumitomo Corporation, it is assessing the construction of a hydrogen pilot plant at its Yarwun alumina refinery in Gladstone and exploring the potential use of hydrogen at the refinery.
An MoU has also been signed with Schneider Electric to develop "a circular and sustainable market ecosystem" for both companies and their customers.
Operations updates
Rio Tinto has become the sole owner of Diavik Diamond Mine in the Northwest Territories of Canada. A transaction has been completed for Rio Tinto's acquisition of the 40% share held by Dominion Diamond Mines in Diavik, following the Court of Queen's Bench of Alberta's approval. With production at Diavik expected to end in 2025, its high-end, predominantly white gem quality diamonds with Canadian provenance continue to be in strong demand in all established and emerging consumer markets.
The company is investing US$87 million to increase its low-carbon aluminium production in Canada with 16 new smelting cells at its AP60 smelter, in the Saguenay-Lac-Saint-Jean region of Quebec. The investment will increase production at the smelter by around 45 per cent, or 26,500 metric tonnes of primary aluminium per year, to a capacity of 86,500 metric tonnes and provide a secure future for approximately 100 employees who work at the facility.
Rio Tinto projects that the global aluminium market will grow at an average rate of 3.3% per annum over the next decade with strong demand driven by the energy transition and decarbonisation.
Rio Tinto, BHP and Fortescue Metals Group (Fortescue) have agreed to partner and fund innovative, industry-first learning programs as part of a continued commitment towards mining sector workplaces that are free from sexual harassment, bullying and racism. Through this partnership, Rio Tinto, BHP and Fortescue will fund and contribute to the design, build and implementation of new social awareness education packages for deployment through a range of education providers such as TAFE, Registered Training Organisations (RTOs), universities and high schools.
Rio Tinto's entire 2021 Once in a Blue Moon Tender collection of 41 lots of carefully curated Argyle blue and violet diamonds, has been won by a single bidder, the Hong Kong fancy coloured diamond specialist, Kunming Diamonds.
In July, Rio Tinto approved a $108 million investment in underground development to enable early orebody access and undertake orebody characterisation studies for underground mining at the Kennecott copper operations in the US.
In March, the Australian Taxation Office (ATO) issued Rio Tintowith amended assessments related to the denial of interest deductions on an isolated borrowing used to pay an intragroup dividend in 2015. The borrowing was repaid in 2018. The ATO issued further assessments in relation to the same transaction levying penalties of A$352m (US$257.9m) and reducing the original interest assessment from A$47m to A$27m (US$19.8m).