Supply Chain & Operations
State of the industry: Interview with Gary J. Goldberg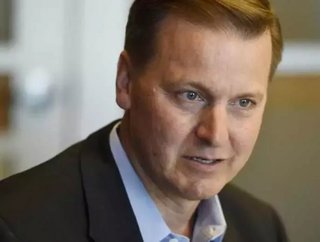 Colorado-based Newmont Mining Corporation has enjoyed over 90 years of history in the mining industry, becoming one of the worlds largest producers of g...
Colorado-based Newmont Mining Corporation has enjoyed over 90 years of history in the mining industry, becoming one of the world's largest producers of gold in the process.
• Related content: 10 Most profitable mining companies based on first-half results: 2015
In this interview, Chief Executive Officer Gary J. Goldberg opens up about the current status of Newmont and where the company is headed, including insight on recent acquisitions, leadership initiatives, future trends and what separates Newmont from other gold mining companies.
Q: Tell me the current status of Newmont and where the company is headed?
A: I'm proud to say that we're executing our strategy to lead the gold sector in value creation. One of my first actions as CEO was to recalibrate our strategy to focus on value over volume. That strategy has three parts. The first is to improve the underlying business, and we've been successful in reducing total injury rates by 50 percent and costs by 20 percent over the last two years. The second is to strengthen the portfolio. We've generated $1.7 billion by divesting non-core assets, and are reinvesting in lower-cost, longer-life mines like Cripple Creek & Victor in Colorado, Merian in Suriname and Long Canyon in Nevada. The final part of our strategy is to create value for shareholders. We've reduced our net debt by 35 percent since 2012, generated positive free cash flow for the last five quarters running, and maintained our dividend despite the lower gold price environment. In short, we've made great progress toward making Newmont a more profitable and reliable business, but we're not resting on our laurels. Our goal is to build on that momentum to take our performance to the next level, and I believe we have the right people, discipline and strategy to do that.
Q: Let's discuss recent acquisitions and their role in achieving your long-term future for Newmont
A: Taking our performance to the next level includes improving the value and risk profile of our asset portfolio. We weigh all opportunities – operations, projects and acquisitions – on the same scale and only fund those that offer strong returns, acceptable risk and are a good strategic fit. Cripple Creek & Victor, our most recent acquisition, was an unparalleled opportunity to add immediate cash flow, and to improve portfolio mine life and costs in a favorable jurisdiction.
Q: Company culture is typically the unsung hero for most businesses. Tell me about the company culture at Newmont.
A: Our success to date is the result of our people, and they have made safety, accountability and continuous improvement a way of life at Newmont. That culture translates to good discipline in how we manage our portfolio and our balance sheet, and a sharp focus on delivering value over volume.  
Q: Where is Newmont in terms of automation? What lies ahead for the company in terms of technology?
A: We use semi-autonomous equipment where it makes sense to improve safety and efficiency, particularly in our underground mines. We also leverage proprietary exploration, metallurgy and resource modelling technology for competitive advantage. Looking ahead, I can see an increasing role for technology to aid faster and better decision making, and to support a more efficient and integrated approach to how we manage our operations. 
WATCH: Newmont CEO Gary Goldberg Introduces Beyond The Mine, the 2014 Sustainability Report
Q: How does Newmont approach sustainability?
A: Sustainability is integrated into every part of our business, and we're honored to have been named the mining sector leader in overall sustainability by the Dow Jones Sustainability World Index. Our approach to sustainability translates into safe working conditions and good opportunities for employees; sustainable economic development for our host communities; and strong returns and prospects for our shareholders and other stakeholders.
Q: What are the top initiatives being worked on under your leadership? What plans are being made for the future?
A: Our top priority is to continue delivering our strategy, which is to improve the underlying business, strengthen the portfolio and create value for shareholders. Specific initiatives include our Full Potential program – a structured approach to improving costs and efficiency at our operations – which has netted about $1 billion dollars in cash flow improvements since it was launched in 2012. We're also working to build the next generation of Newmont mines – Merian and Long Canyon – on time and on budget, and the next generation of Newmont leaders. Our development and succession programs are geared to maintain a robust and diverse talent pipeline, and our engagement and inclusion programs are designed to help us attract and retain the best and brightest.
Q: What do you believe separates Newmont from its competitors? How does your leadership play a role in this?
A: My job is to bring the right people, resources and focus to the business – and our people are our primary source of competitive advantage. They deliver industry-leading safety and sustainability performance, and have some of the strongest technical capabilities, including mine planning, resource modeling, processing and exploration. Our people have also built one of the best growth pipelines in the gold sector. We've been able to differentiate Newmont based on these accomplishments, and by delivering sector leading total shareholder returns.
Q: What trends do you see in the mining industry, either right now or on the horizon?
A: The only thing that's constant is change. Our ability to manage change – from economic slowdowns and price volatility to Ebola outbreaks and social activism – will continue to be critical. Closer to home, I see gold fundamentals strengthening on the back of declining mine supply and rising consumer and central bank demand for gold. While that will certainly be a welcome change, we're not counting on it and will continue to run our business to thrive in all cycles.
Read part 2 of our exclusive interview with Gary J. Goldberg here
Stay connected! Follow us on Twitter and like us on Facebook