Supply Chain & Operations
Tata Steel offloads 19% of stake in Oman's Al Rimal Mining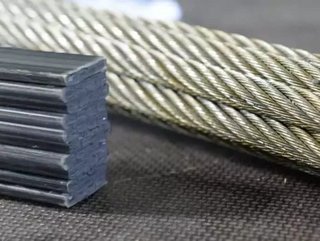 Wholly owned subsidiary TS Global Holdings divests its equity stake to Oman National Investments Development Company
Tata Steel, the Indian steel manufacturing giant, has announced that it has offloaded 19% of its stake in Al Rimal Mining, an Omani-based limestone mining company, to Oman National Investments Development Company (TANMIA), reducing its stake in the company to 51% from 70%.
Indian steel manufacturing
Tata Steel said that its wholly owned subsidiary, TS Global Holdings, had entered into an agreement with TANMIA and the existing shareholders of Al Rimal to transfer its 19% shareholding in the company, thereby divesting its equity stake.
TS Global Holdings was formerly TS Global Mineral Holdings.
Mining operations in India
"Tata Steel, through T S Global Holdings, has concluded the divestment of its 19% equity stake in AI Rimal to Tanmia on October 3, 2022," a regulatory filing to stock exchanges said. A transaction value for the deal was not disclosed.
After the transaction, Tanmia will hold 30% of Al Rimal Mining.
Tata Steel is regarded as being amongst the top three steel-producing companies in India. The company produces close to 20m tonnes in the country – India's crude production in 2021 was 118m tonnes overall, according to the World Steel Association.
Al Rimal Mining was formed in 2008 as a joint venture between Oman's Al-Bahja Group and Tata Steel to develop and operate limestone deposits in Uyun, near Salalah in southern Oman. The mine was initially estimated to produce 10m tonnes of limestone over the first three to four years of its operation.
Total investment in the mine was expected to reach US$150m at the time of the joint venture formation.