Supply Chain & Operations
VZI suspends mining activities at Gamsberg after accident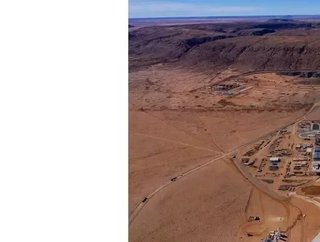 Geotechnical failure trapped 10 staff at the bottom of the pit, with search and rescue underway...
Vedanta Zinc International (VZI), a unit of Vedanta Limited, has suspended all mining-related activities at its Gamsberg Open Pit mine in the Northern Cape province of South Africa after a geotechnical failure trapped 10 employees in the early hours of November 17.
The company stated the geotechnical failure occurred around 0115 on Tuesday morning, at the western portion of the South Pit of the mine. There were 10 employees trapped at the bottom of the South Pit, and eight have been safely rescued, the company says, adding that a search and rescue mission has been deployed to rescue all those trapped.
"Our efforts to locate and rescue the remaining two colleagues is our main priority at this stage," it adds, with VZI Business Head, Laxman Shekhawat, stating: "We are doing everything possible to safely rescue the two remaining trapped colleagues."
All mining-related activities at Gamsberg Mine have been suspended, he adds, highlighting that the Department of Mineral Resources and Energy (DMRE) has been informed about the incident. DMRE Inspectors of Mines for the Northern Cape have joined management and union representatives for an in-loco inspection at the Gamsberg mining site. 
In October, VZI said that total mineral reserves and resources at its South Africa deposits increased by 17 percent in the year ended March 31, following a three-year exploration campaign.
The company says that mineral reserves were also higher due to the completion of the group's Gamsberg Phase II expansion study, which looks to expand the 250,000 tons a year mine and smelter in South Africa's Northern Cape to as much as 600,000 tons annually. 
The first phase of investment totalled some £301 million, the company adds.
In the wake of the accident and the suspension of operations at the Gambserg Mine, zinc prices climbed to an 18-month high. Mine supply to the zinc market is already tight due to the restrictions imposed to help slow the spread of COVID-19.
Benchmark zinc on the London Metal Exchange was up two percent at $2,743.50 a ton at 12:15 local time on Wednesday, after reaching $2,770 – the highest since May 2019.
Prices for the metal, which is used to galvanise steel, have surged by more than 60 percent from a low in March, as China's industrial activity rebounds from a dip due to closures enforced by the pandemic.