Supply Chain & Operations
World's largest copper mine joins The Copper Mark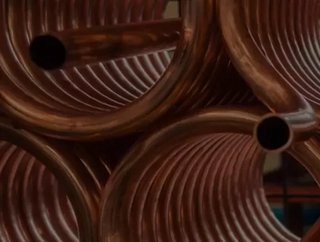 The Copper Mark - which promotes responsible practices - now has 31 participating sites including Minera Escondida, the world's largest copper mine
The Copper Mark, the assurance framework to promote responsible practices and demonstrate the copper industry's contribution to the UN Sustainable Development Goals, has awarded the standard to three more sites.
The new sites comprise Olympic Dam (BHP, Australia), Minera Escondida (Vanto) - the largest copper mine globally -and Minera Spence (BHP), both in Chile.
Six new participating sites have also begun the process of assessment, while Siemens Energy and Oddo BHF Metals have joined as partner organisations, growing the framework to 16 industry partners and 31 participating sites.
Siemens Energy and Oddo BHF Metals have joined the Copper Mark as partner organisations which use or rely on copper in their businesses and have made a public commitment to the Copper Mark's vision and objectives of promoting responsible production practices.
Siemens Energy is working to develop the technologies of the future that will help to tackle climate change and facilitate the development and deployment of low carbon energy sources. Oddo BHF Metals provides physical intermediation activity on the non-ferrous metal market, including covering copper, aluminium, zinc and pewter. The Copper Mark standard has also recently been awarded to three new BHP sites.
Additionally, the Copper Mark has recently welcomed six new participating sites which are now beginning the process of assessment based on the Copper Mark's Assurance Process. These new sites include:
Los Bronces (Chile, Anglo American)

El Soldado (Chile, Anglo American)

Chagres (Chile, Anglo American)

Minera Los Pelambres (Chile, Antofagasta)

Minera Antucoya (Chile, Antofagasta)

Highland Valley Copper (Canada, Teck)
Through these additions, the Copper Mark has achieved a milestone of securing over 30 participants, which is nearly double the number of participants in 2020. The addition of Siemens Energy and Oddo BHF Metals as new partners also means that the number of Copper Mark partners had nearly tripled since 2020, marking clear and sustained progress in the organisation's mission to promote the importance of responsible production. Through these partnerships, the Copper Mark is providing an increasingly strong market signal for responsible production practices.
Michèle Brülhart, executive director of the Copper Mark, was delighted to welcome its new partners, as companies which recognise the value and importance of the sustainable production, sourcing and use of copper, both for the local communities within which the copper industry operates and the wider green transition.
"Siemens Energy and Oddo BHF Metals have a truly global reach, and their partnerships with the Copper Mark will help to further promote and raise awareness for responsible production practices throughout the global copper supply chain," she said.
"With the awarding of the Copper Mark to three new sites and the additional inclusion of six new participating sites from Chile and Canada, we are continuing to build on the momentum of the Copper Mark in promoting responsible production practices across the global copper industry. The Copper Mark is on a strong growth trajectory, and we expect our number of participants to increase further in 2022 as more producers and copper users focus on the sustainability of their supply chains."
Christian Holzer, head of Siemens Energy procurement, said it is committed to Responsible Minerals Sourcing and its due diligence activities go beyond the legal requirements for sourcing tin, tantalum, tungsten and gold (3TG).
"This year, we expanded our due diligence engagement in our supply chain for cobalt and copper through partnerships with organizations like the Copper Mark which individually assesses copper producing sites on their responsible production practices. With this, the Copper Mark essentially supports downstream companies' responsible sourcing practices," he said.
Climate change is expected to cause more frequent droughts and floods, altering the supply of water and disrupting operations. Between 30-50% of production of copper, gold, iron ore, and zinc is concentrated in areas where water stress is already high.
Despite the sustainability challenges, the McKinsey Global Institute predicts that copper consumption will rise by 43% by 2035. Copper applications are diverse, covering sectors such as electrical engineering, automobiles, construction, machinery, shipbuilding, aircraft, precision instruments, watches and clocks.