Anglo American goes green with new mining refuel stations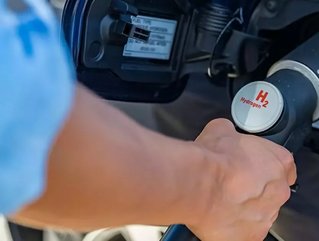 Platinum producer Anglo American announces the successful implementation of green hydrogen refuel stations at its Chilean mine for zero-emission vehicles
Staying one step ahead of the sustainable game, global platinum producer Anglo American has announced the implementation of its new green hydrogen refuel stations at its copper mine in Chile. The refuel stations have been set up to charge the company's zero-emission vehicles as it endeavours to decarbonise its operations and ensure the adoption of more sustainable practices. 
Located at Anglo American's Las Tórtolas flotation facility, the plant is set to produce green hydrogen from water reused from its solar energy mining processes in the Colina region. The plans also make headway in Anglo American's sustainable mining mission, on which it has placed a 2030 deadline to achieve operational carbon neutrality. 
Heading towards a hydrogen-fuelled future
"This represents a gigantic opportunity for our country because today we are taking a new step forward in important matters including clean energy, protection of the environment, and combating climate change," says President Sebastián Piñera.
"Chile is going to become a leader and pioneer country in this new green hydrogen industry which, in addition to being an opportunity for growth, jobs, salaries, and progress, is going to make an enormous contribution to winning the battle against this climate crisis."
Thus far, mining corporations worldwide are making increasingly more significant environmental moves regarding their operations, emissions, and manufacturing processes as pressure continues to be placed on an industry that is so high-polluting and drawing vast amounts of negative attention from activists and international governments. 
The ongoing pursuit of sustainable mining alternatives
However, the introduction of Anglo American's green hydrogen refuel stations seems to have stirred a sense of sustainable optimism. Its hydrogen electrolyser possesses a 2kg daily production capacity, which is then dispensed to a zero-emission drive forklift. The project also boasts the ability to reimburse energy into the electricity grid via a stationary fuel cell, adding to its impressive renewable portfolio.
The platinum miner is an avid supporter of hydrogen's use in achieving sustainability. Anglo American is a founding member of the World Hydrogen Council and is aspiring to increase the amount of research and experimentation regarding associated sustainable technologies. 
But the company isn't satisfied with focusing on just one sustainable measure. Anglo American is also pursuing the development of the world's first hydrogen-powered mining truck, currently in production in South Africa. And its ambitious target to introduce the technology to its Chilean operations in under two years looks somewhat achievable.