Anglo American offers eDNA data to protect biodiversity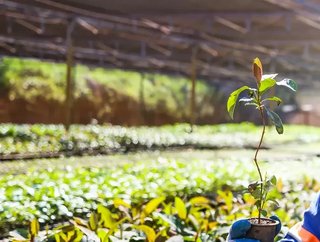 Anglo American has become the first mining company to share its data in the eBioAtlas; a project to protect biodiversity using DNA technology
Anglo American is the first mining company to work with the International Union for Conservation of Nature (IUCN) and NatureMetrics by sharing its eDNA data to support the eBioAtlas programme; an initiative to combat extinction by using DNA technology to create a global atlas of the state of life in rivers and wetlands of world importance.
What is the eBioAtlas?
eBioAtlas is an ambitious partnership between NatureMetrics and IUCN to rapidly create a global atlas of life in the world's largest river basins and wetlands using cutting-edge eDNA technology. It will provide a comprehensive picture of freshwater species in each location, mobilising local stakeholders and citizen scientists to fill in critical knowledge gaps to support conservation efforts and inform global policy to reverse the loss of biodiversity.
Anglo American is supporting the environment beyond life of mine
"eDNA analysis enhances the way we evaluate risk and meet – or even exceed – environmental regulations, track progress towards biodiversity targets, and reduce monitoring cost and efforts," said Anglo American's Biodiversity Principal, Warwick Mostert. "Anglo American strongly supports the eBioAtlas initiative and looks forward to working with its partners and collaborators to deliver this programme.
"When a mine is in full operation, it will become a key part of the ongoing monitoring and evaluation in terms of our biodiversity performance. When we start to get to the point where an operation is coming to closure, it will allow us to make sure the work has been done and we can meet our objective of restoring an environment to better than its pre-mining state."
Who are NatureMetrics?
NatureMetrics is an award-winning technology start-up using cutting-edge genetic techniques to monitor biodiversity. We can uncover multiple species from complex environmental samples in low-cost and repeatable ways. By surveying everything from bats to bacteria, we help understanding of how to protect and build natural capital through activities such as farming, energy generation and forestry.
Introducing eBioAtlas