BHP: Environmental Restoration Partnerships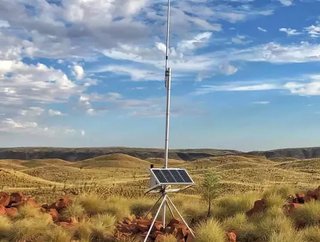 BHP is forging restoration partnerships to meet its global environmental and sustainability goals
BHP is reacting to a world that is changing, often in unpredictable ways. Developing partnerships to meet its global environmental and sustainability goals is key to the company's progress.
BHP
The significant lifespans and place-based nature of BHP's operations – from exploration and production to rehabilitation and closure – means the health of its business is directly dependent on the long-term health of society and the natural environment.
"We know the nature of our operations can have significant environmental impacts, and we understand the role we have to minimise them at every stage of our operational activities, and to contribute more broadly to the resilience of the natural environment," a new report states.
"With this in mind, we have set ourselves a goal of having made a measurable contribution to the conservation, restoration and sustainable use of marine and terrestrial ecosystems in all regions where we operate by FY2030, in line with United Nations Sustainable Development Goals 14 and 15."
Here are some of the partnerships BHP has formed to help achieve its goals:
What's all the buzz about pollination?
BHP's Petroleum head office in Houston, Texas, has partnered with urban beekeeping company Alvéole to help raise awareness of the crucial role pollination plays in healthy ecosystems.
Pollination is a fundamental process for the survival of our ecosystems. In fact, nearly 90% of the world's wild flowering plant species depend on animal pollination, along with more than 75% of the world's food crops and 35% of global agricultural land.
Sadly, bees and other pollinators, such as butterflies, bats and hummingbirds, are increasingly under threat from human activities.
Alvéole has installed a hive on the roof of the Four Oaks Place office complex and introduced a colony of docile Italian bees, and the results have been encouraging.
The hive has grown significantly in the year since it was installed thanks to the plethora of nearby flora, and we have since added a second tier to accommodate the growing numbers.
The partnership has proved so successful we're actively exploring opportunities to install hives at some of our other sites across the business.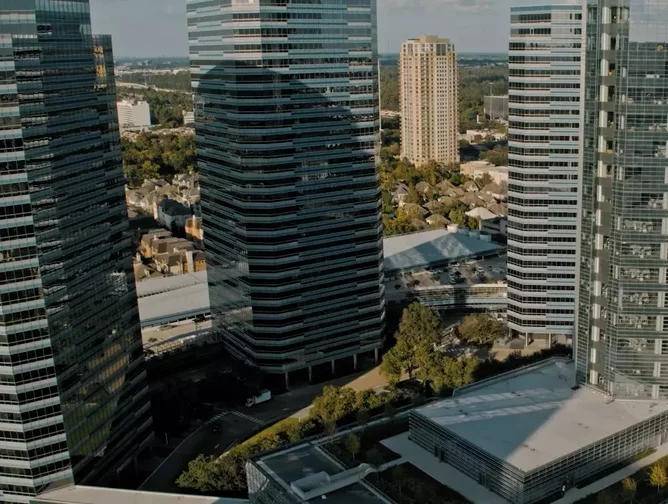 Environmental DNA a game-changer in biodiversity management
BHP has entered a five-year partnership with Curtin University in Western Australia to trial an innovative approach toward ecosystem recovery and restoration using environmental DNA (eDNA).
Living organisms leave behind traces of DNA as they pass through water or soil, and from this information, scientists are able to assess the health of local ecosystems, detect endangered species, track ecosystem change, analyse the diets of native animals, and monitor invasive species.
eDNA has some advantages over conventional sampling because it can detect rare and early-life stage species in the soil or water that may be missed by traditional methods. In short it helps us detect and categorise species of fauna present in any given ecosystem without having to use traditional monitoring methods such as counting species.
BHP environmental scientist Tim Cooper believes the eDNA for Global Environment Studies (eDGES) project could lead to the next-generation of tools that help identify and manage species and foster biodiversity conservation.
"The outcome of this research could help us improve sustainability in our mining processes, through further understanding the terrain and species in the environments where we mine", he said.
The eDGES research portfolio consists of five projects that aim to improve conservation efforts in at-risk ecosystems around the world.
Projects include monitoring of the endangered Pilbara Olive Python in Western Australia; subterranean fauna detection and conservation in the Great Artesian Basin in South Australia; conservation of native bird species in the high-altitude wetlands of Chile; and the development of new testing methodologies to detect invasive marine species relevant to closure of infrastructure in the North West Shelf.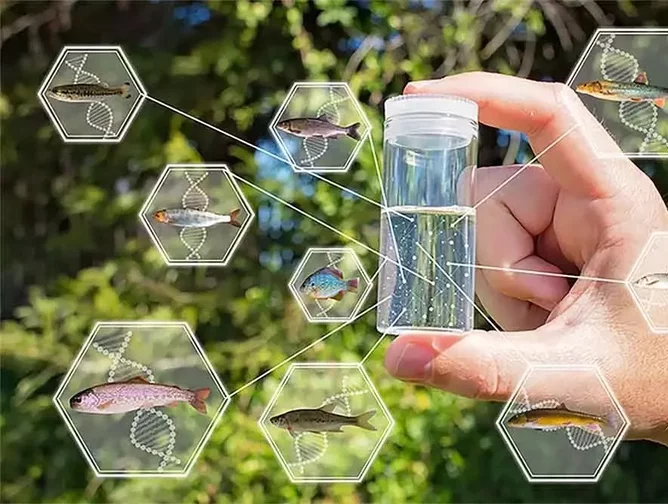 Partnership to introduce 5,000 new plants to Port Hedland
In February 2021, BHP partnered with Indigenous owned nursery IBN Services to provide 5,000 plants for the establishment of a trial and demonstration site of the planned West End vegetation barrier in Port Hedland.
IBN Services have provided a range of locally grown Indigenous plants that grow in challenging soil conditions and capture dust, and Greening Australia have appointed Indigenous-owned landscaping company, Yurra, to do the on-ground works.
BHP General Manager Port Operations, Nilson Davila said these trees, planted as part of our $300 million Pilbara Air Quality Program, will improve local amenities and improve air quality.
"Research supports the use of vegetation to capture dust and we believe vegetation barriers could be used across the West End and other key locations in Port Hedland", he said.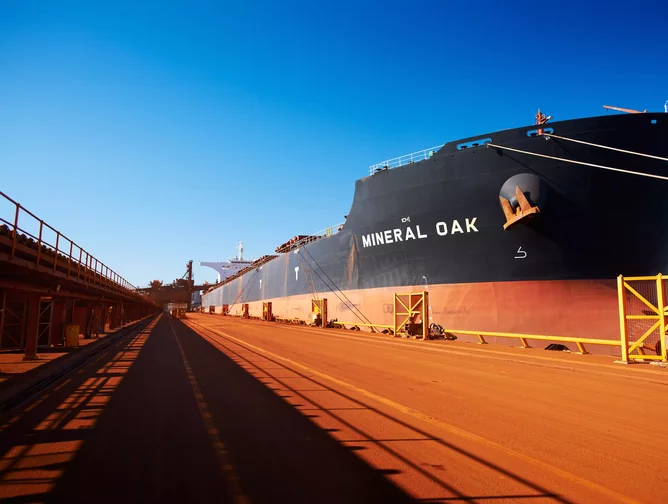 You can learn more about BHP's commitments to biodiversity and the environment here. And learn more about how environmental stewardship plays a big part in the company's strategy by reading our profile of CEO Mike Henry.