Exxaro: a CEO's perspective on the clean energy transition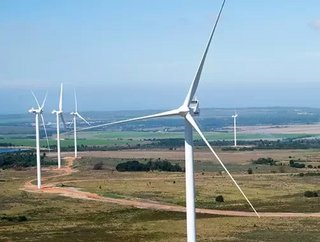 The mining industry is set to play a critical role in the transition to cleaner energy in South Africa believes Exxaro's CEO Mxolisi Mgojo
Climate change is one of the most pressing challenges of our age, how we choose to address it today will have a lasting impact on businesses, the environment, future generations, and society forever. Developing countries like South Africa are particularly vulnerable to the global phenomenon, often suffering the most from the devastating impact of climate change through droughts, storms, floods, and rising sea levels. Yet, these regions have historically contributed the least to global emissions.
Climate Change
President Ramaphosa recently illuminated this irony in his speech for US President Biden's Leaders Summit on Climate, where 40 world leaders committed to working together to tackle the climate crisis and support the most vulnerable.
"Without effective adaptation responses, climate change has the potential to reverse the developmental gains of many countries on our continent and push millions of people further into poverty and unemployment," our president explained. He called on developed economies, which historically bear the greatest responsibility for emissions, to support developing economies to mitigate and adapt to climate change.
"The move towards a low-carbon future cannot happen overnight. We need to work together to create a climate-resilient society, ensuring that as we transition, it is based on a just transition that assures that the most vulnerable do not get left behind."
Clean Energy
As Exxaro, we agree with President Ramaphosa's sentiments and fully support the work of the Presidential Climate Change Coordinating Commission (PCCCC) to reduce our country's emissions in the context of overcoming poverty, inequality, and underdevelopment. It is promising to see global climate action intensifying, with the US targeting to reduce its emissions by 50-52% by 2030 and more countries committing to join the clean energy revolution.
We believe the local mining sector has a pivotal role in our country's transition to a low-carbon economy. As such, we are ramping up our organisation-wide efforts to achieve carbon neutrality by 2050. We plan to minimise risks and maximise clean-energy opportunities to reach this crucial milestone. In doing so, we also hope to pave the way for others in our industry to follow suit.
Making strategic decisions and seizing sustainable opportunities
Although Exxaro is currently predominantly a coal producer, we are also a diversified resources company and have been since our creation in 2006. More than a decade ago, we realised the necessity of a clean energy transition when climate change considerations were on the rise and coal exports to Europe; a former significant coal customer, began declining. The German government started discussing the idea of moving away from coal as far back as 2003, and we realised a renewable-energy revolution was about to emerge.
As South Africans, we pride ourselves on being fast followers if we aren't creators, so we needed to adapt quickly. In 2010, Exxaro entered the renewable energy market by establishing Cennergi, a 50/50 joint venture with Tata Power. Today, Cennergi is wholly owned by Exxaro and operates two wind farms in the Eastern Cape that feed 239 megawatts of renewable energy into the national grid – making us amongst the first fossil fuels companies to become a  renewable energy solutions provider.
In 2019, we aligned our governance, risk management and strategic processes with the TCFD recommendations to guide our Climate Change Response strategy. To solidify our goal to be carbon neutral, we are currently balancing our business's financial performance with South Africa's energy needs and climate-change-related social and environmental responsibilities. This includes reprioritising our coal reserves to minimise stranded assets, selling non-core coal operations and stopping further investments in new thermal coal mine developments. We are also maximising our asset portfolio through renewable energy solutions, investigating low-carbon technologies for our operations and considering afforestation and reafforestation initiatives for carbon capture and storage.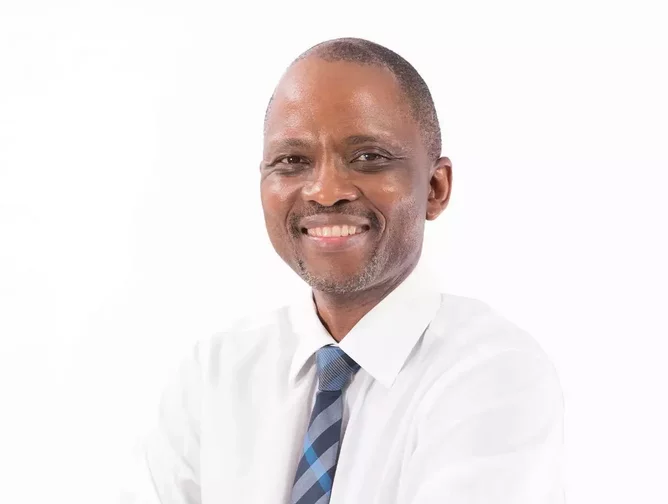 Prioritising existing communities and developing new economies
We recognise that transforming our business in response to new energy needs opens a unique opportunity to build a resilient and sustainable future for our people and the communities around us. This transition is critical, especially for the communities dependent on our business to provide jobs and other opportunities. Therefore, our most poignant question right now is, how do we effectively transition on the ground without leaving our communities behind? Our journey goes far beyond merely moving from coal to renewables – we also need to ensure that we become a catalyst for new economic activity across our host communities.
In 2019, I was invited by the Vatican to discuss how mining could be used as a common good for society. Since then, we have looked beyond our social labour plans and community development plans to determine how we could drive sustainable growth while transforming society and our communities. We are now looking at a diversity of projects holistically, packaging them together for large-scale impact, utilising our land and mines to create an entirely new agriculture value chain. We will be approaching the impact investment funds and support the financing of these projects.
We have always invested in the communities we operate in, even after our mines in the area close, but now we are focusing on solar photovoltaic (PV) microgrids as clean energy sources for these community members too. Our climate change journey revolves around the environment and business resilience while ensuring we can create new economies that can support the renewable energy strategy we are embarking on. 
Harnessing renewable and distributed energy
We don't know the future of coal, so while we are still producing it, we need to ensure that we aren't contributing to further environmental damage. As we continue to supply the country's power stations, we must get the best out of our coal assets focusing on high-value coal with a low impurity content.
In the meantime, we have a team investigating minerals that can support a clean future, not only for Exxaro but also for the rest of the country. We are also in the process of de-carbonising our mines; first up is Grootegeluk, with an 84-megawatt PV plant in Lephalale that is likely to become one of the largest PV facilities in South Africa. In doing so, we found that we will save 12-15% on electricity costs, reducing the mine's carbon footprint by 30-35% and Exxaro's overall carbon footprint by 15%.
We are also engaging with other mining companies, offering them assistance to start de-carbonising their mines and collaborating with industry players like Eskom to support each other by reducing operational costs. Distributed energy is a new growth area for Exxaro, with expansion plans for the rest of the continent.
Ultimately, dealing with climate change is about driving impactful investments and creating new energy opportunities for communities in terms of clean renewables. We can't do this on our own – ongoing partnerships with government, business, labour, and civil society are critical.
South African mining companies can continue their catalytic role in the economy towards a low carbon future. We hope others will join us to power better lives and lay the foundations for a more sustainable and equitable South Africa.