FLSmidth: Sustainable Mining Productivity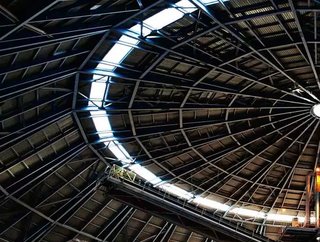 FLSmidth is leveraging digitalization to transform mining operations and make them safer, more efficient and sustainable
FLSmidth is a leading provider of innovative and high-quality engineering, equipment and service solutions to the global mining and cement industries. Focused on helping its customers to improve performance, drive down costs and reduce their environmental impact, FLSmidth was founded back in 1882. Frederik Læssøe Smidth originally set up a one-person engineering consultancy in Copenhagen. Since then, it has grown into a multinational organisation with over 10,500 employees based in over 60 countries.
Sustainable Productivity
"What we do is to meet the changing demands and complexities that our customers face in the modern mining industry. This means we must deliver sustainable productivity, through innovative products, smart solutions and expertise," pledges Wayne Douglas, Head of Digital - Mining at FLSmidth. "From in-pit crushing and conveying through to tailings management, customers can access the full flowsheet of productivity-enhancing mineral processing and material handling technology and equipment through one provider."
Why does this matter? Douglas notes that mining's challenges include increasing production and output, while lowering operating costs and environmental impact. "So we built our unique combination of engineering, products and services to help customers achieve just that," he adds. "A main part of this is enabling customers to reduce their emissions and water waste by 2030 through our MissionZero programme."
FLSmidth is mostly active in material handling, comminution, materials testing and separation. It offers a complete array of products, systems and services, ranging from single engineered or standardised equipment, such as crushers, ball mills, pumps, gravity concentrators, thickeners and flotation cells to bundled equipment, full production plants, wear parts, aftermarket service and maintenance solutions.
"This wide coverage means we can increase customer productivity by integrating upstream mining with downstream processing," explains Douglas. "It also means easier implementation of smart, digital solutions across the flowsheet."
Mission Zero
MissionZero is not just a transient campaign but a key ambition that informs the majority of FLSmidth's strategy – an initiative to enable the mining industry to move towards zero energy waste, zero water waste and zero emissions by 2030. "When we launched MissionZero in 2019 we made a firm commitment to place it at the heart of our business for the coming decade and beyond," confirms Douglas.
Douglas stresses that MissionZero is not a "silver bullet" or a ready-to-go suite of solutions, but an ambitious, game-changing programme that requires a paradigm shift from the mining industry. "From our side, it will involve a re-prioritised offering towards our customers, supported by current and future R&D and digital developments. And from the industry, it means co-creating new possibilities, ensuring adoption of current environmentally sound solutions and a commitment to digital- and data-driven resource efficiency."
Research & Development
Innovation at FLSmidth is viewed through the lens of MissionZero and digitalization. "We collaborate closely with global product and service line management and our clients to examine the challenges facing the industry to develop product and service solutions that increase reliability, decrease environmental footprint, while maximising production," says Douglas.
To feed the long-term innovation pipeline, the company actively collaborates with universities and institutions worldwide looking for early-stage disruptive technology development that can provide novel solutions to complex problems. Douglas notes that some of the most important technological breakthroughs in mining of recent years - HPGRs, minerals processing simulation tools and the REFLUX Classifier - have come from R&D in academia; making research partnerships increasingly important. 
"We are constantly looking for opportunities on the next evolution of existing product technologies that can take incremental steps in realising efficiency gains," he adds. "With the rapid pace of digital technological development in our world today, it is especially important to have collaboration with technology providers both outside and inside the mining industry."
Innovation
FLSmidth is identifying opportunities to significantly lower customers' environmental impact across the entire mining flowsheet, including crushing, grinding, flotation, thickener upgrades and filtration, as well as the potential of pumps and cyclones.
The company's innovation efforts are focused on the entire flowsheet, but with a particular emphasis on areas where there is potential in terms of reducing water use, energy consumption, emissions and waste.
"Tailings will be central but there will be a focus on pumps, flotation and arsenic removal processes such as ROL. New REFLUX™ flotation technologies will be introduced that substantially reduces the flotation footprint and comminution requirements while improving grade and recovery. This in turn will lower dewatering costs further lowering the barrier to adoption of filtered tailings," says Douglas who notes the company is also investigating game changers for mining, such as dry-stack/filtered tailings, ROL and IPCC.
Several ideas in this category are already being explored and/or developed, including alternate comminution technologies for mining such as the FLSmidth OK™ Mill. "The OK Mill could be the centrepiece of the next generation of comminution flowsheets aimed towards optimizing plant layout, reducing power requirements, and eliminating the need/consumption of grinding media," notes Douglas.
Digitalization
Digital solutions are playing a key role in the sustainability drive to reducing mining's footprint. "We are always aiming to create products that use automation and digital technologies to increase efficiency, reduce energy consumption, increase the benefit from each unit of raw materials and extend the lifetime of equipment across mining operations," assures Douglas.
Beyond using less resources as energy and water, another direct benefit from digitalization can be in reducing emissions. "Take for instance the pyro process often used in nickel, alumina, chrome, and lime industries where digital solutions can have direct impact on the pyro processing efficiency," offers Douglas. "Advanced sensor technologies measuring both the kiln shell temperature and analysing gases such as CO, NO, SO₂, CO₂, HCl and O₂ are providing valuable parameters for an advanced process optimisation solution, contributing to a more stable operation, reduced fuel consumption and thereby reduced emissions."
Advanced and intelligent controls have emerged as the digital technologies driving performance improvements, and are now generally accepted as an advantage in most modern high capacity concentrators. For instance, Douglas highlights: "Monitoring systems for SAG mills can allow it to be constantly adjusted to ensure the ideal amount of energy is being used for ore reduction. By operating your mill more efficiently, energy usage can be cut considerably. Digital solutions like this also mean production also increases, while process and quality variability is cut."
Future-Proofing Mining
Douglas expects a push for more sustainable mining solutions to expand in 2021, as miners continue to announce ambitious targets in this area; such as 30-40% reductions in GHG emissions over the next decade or strategies for future net-zero carbon ambitions.
"A key factor in achieving mining's ever-greening goals will be the integration of advanced digital process control solutions that improve key metallurgical throughput, grade, and recovery while optimising energy usage," says Douglas. "Basically, producing more with less – less resources and less impact. Digital solutions, data optimised processes and AI-based decision making will support our customers' goals in reducing their environmental footprint – and they are a central manifestation of our MissionZero ambition to enable the mining industry to move towards zero emissions, water waste and energy waste by 2030."
FLSmidth will ramp activity at its state-of-the-art Minerals Testing and Research Centre (MTRC) in Salt Lake City, Utah over the next 12 months to focus on exploring alternate technologies, such as HGPR, VRM, flotation technologies and tailings solutions. "Governing bodies will continue to pressure producers and suppliers to meet increasingly stringent standards in water usage and emissions," predicts Douglas. "As momentum grows, public funding support will be provided for certain initiatives. This was in evidence in 2020 when our R&D received two large grants – the 2020 Horizon grant and the EIT RawMaterials grant – to further develop and commercialise energy-efficient flotation technologies over the next three years."
The last word on FLSmidth's sustainability push goes to its passionate CEO Thomas Schulz: "With MissionZero, we accelerate the use of technology and knowledge to enable our customers to produce cement and process minerals with zero environmental impact."