Innovation and the drive to carbon neutrality in mining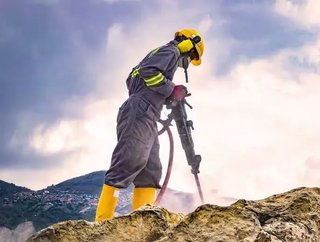 With carbon emissions now a key driver in strategic thinking for many mining companies, a number of innovative methods are being employed to optimise ca...
With carbon emissions now a key driver in strategic thinking for many mining companies, a number of innovative methods are being employed to optimise carbon efficiency.
When De Beers announced last year its aim to achieve carbon neutral mining in just five years' time, it was undoubtedly a ground-breaking statement – particularly in an industry that has, in the past, faced scrutiny for its environmental legacy. However, this direction for De Beers was hardly a surprising one.
Indeed, in light of COP21 targets, carbon pricing in many major mining sectors, regulatory targets from key industry bodies and an increased pressure from investors to actively demonstrate a commitment to low-carbon operations and footprint, the optimisation of carbon emissions is a key strategic driver for global mining companies.
Whilst there's little doubt about the industry's progress in terms of productivity and efficiency, it remains both energy and carbon intensive, particularly with respect to a continued reliance on traditional fossil fuels for power and electricity. For example, a mere 2.5% of the sector's electricity currently comes from renewable energy.
Further evidence of the necessity for optimised carbon efficiency is demonstrated in the Carbon Disclosure Project's (CDP) mining report, which highlights the preparedness of leading mining organisations to adapt to, and play a role in, a low-carbon environment.
"As a sector with a significant carbon footprint and that supplies the economy, mining is faced with the reality that a low-carbon transition will impact many of the industries that currently demand its commodities," says Tarek Soliman, Senior Analyst, Investor Research at CDP.
According to Soliman, mining companies should "adjust their long-term strategies to reflect the changing ground in carbon regulation and commodity consumption trends in light of events such as China's proposed carbon pricing scheme. Some companies are doing more than others to ready themselves for transition, and investors will want to know what the potential implications are for their portfolios. Companies can," he adds, "cut costs by getting carbon under control."
When it comes to carbon, mining companies effectively face a twofold challenge. In the first instance, it's a given that a focus on 'carbon optimisation' in terms of output and emissions is a prominent concern. Yet, in applying various methods of achieving this, companies must make a wider transition to adapt to a low-carbon economy whilst still meeting an ever-increasing demand for energy and resources.
De Beers, which touts a 100% carbon neutral target and the ultimate offsetting of more emissions than it produces, stating that a typical mine has the potential to offset 10 times its annual emissions, isn't alone in its focus on decarbonisation.
Bethwin Cowcher, Legal Manager for Energy and Power at leading iron ore mining company Fortescue Metals Group, says: "Carbon is a key strategic concern globally and therefore it translates into a key driver for Fortescue to ensure that we play an appropriate role in efforts to reduce emissions.
"Carbon is a cost to our business that can be mitigated in a number of ways," she adds, "whether via different technology choices for electricity generation, which are growing rapidly, or through alternative fuels such as hydrogen or innovative mining methods." The latter can certainly be applied to De Beers' innovative project, which has the very real potential to change the wider industry and its approach to the issues of optimising carbon efficiency.
In 2017, the business reported that it was investigating the carbonation potential of Kimberlite, a naturally occurring rock found in its diamond mining operations that can store carbon emitted directly from the company's mining activity, as well as absorbing it directly from the atmosphere. The latter in particular would, if successful, effectively offset the emissions of a mining project as much as tenfold and could completely offset carbon emissions from all De Beers operations.
Research into the project is still ongoing, with De Beers' Dr Evelyn Mervine stating last year that "research is in its early stages and it may take some time before it is economically or practically achievable to tap into this full storage potential. However, even just tapping into a small amount could greatly reduce the net emissions at many of our sites in the near future, and possible lead to carbon-neutral mining at some sites within the next five years."
The projected figures are currently hypothetical, with scant updates available on De Beers work, other than it remains 'ongoing'. However, company CEO Bruce Cleaver is confident of the broader implications of such a development for the industry, particularly as the storage capabilities of Kimberlite are reported to be replicated in rocks and minerals mined for other resources. "By replicating this technology at other mining operations around the world," he says. "This project could play a major role in changing the way not only the diamond industry, but also the broader mining industry, addresses the challenge of reducing its carbon footprint."
If De Beers' project represents the sharp edge of the carbon optimisation sword, a plethora of companies are already utilising more proven, and indeed readily available, methods. Renewable technologies – predominantly solar, but also wind and water where terrain permits – are being used as an effective and more efficient replacement for fossil fuels such as diesel.
An example of this is gold mining business, Goldcorp: the company's Borden mine in Ontario is the first all-electric mine to become operational. Using solely battery powered underground vehicles and drilling/blasting equipment, as well as digital and smart technology, the company has successfully eliminated the equivalent of 5,000 tonnes of CO2 per year.
Similarly, digital technologies are being exploited. Leading consultancy, Deloitte, points to innovations in digital mining technology such as 3D mapping that negates the need for land travel, or drone exploration in order to minimise emissions in the early stages of a project and more as methods of decarbonising the industry.
Carbon, therefore, is a leading strategic driver for many mining businesses. As the world shifts to a low-carbon future, mining companies must explore methods of carbon optimisation and decarbonisation in order to efficiently and effectively fulfil the growing demand for resources.