Kamoa Copper extends deal for upgrade of hydropower plant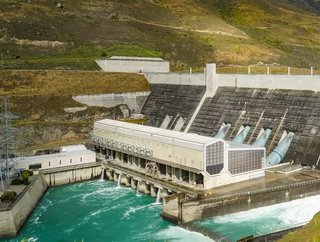 Kamoa Copper has extended its financing deal with the Democratic Republic of Congo's power utility to upgrade a major turbine at a hydropower plant
Kamoa Copper has its sights set on the highly valuable priority access to 240MW of renewable electricity as it extends its financing agreement with the power utility in the Democratic Republic of Congo. The agreement extension with La Société Nationale d' Électricité will see an upgrade to the green energy turbine at the hydropower plant: Inga II. 
Greener goals for global mining operations
A predicted 162MW of hydropower generation will be supplied following the revamp to Turbine 5, on top of an additional 78MW of hydropower already being generated at the pre-established Mwadingusha facility. And with the Inga II hydropower plant located along the 4,370km stretch of the Congo River, reaping the benefits of its enormous hydroelectric potential, Kamoa Copper's deal seals the Democratic Republic of Congo's continued success in renewable energy resources. 
The region's renewable achievements come at a time when sustainability is steadily rising to the top of every operational agenda. And Ben Munanga, General Manager at Ivanhoe Mines Energy DRC, is keen to point out the company's environmental credentials by labelling it as one of the world's biggest and most environmentally aware and friendly copper producers. 
The company is set on the continuation of its sustainable endeavours, looking to gradually transform its practices and build itself up to rival the best copper producers in the world, while retaining its green outlook. 
Turbine to undergo upgrades as miner enhances its capabilities
Both parties involved in the agreement have kickstarted technical evaluations to determine the work and expenses required for the project. Voith Hydro has been tasked to lead several engineering and manufacturing companies in upgrading the turbine's capabilities. 
"We are eager to have Turbine 5 at Inga II back in operation as soon as possible so that more people in the Democratic Republic of Congo will have access to electricity, and so that the power needs of the Kakula mine can be met, both now and into the future," says Jean-Bosco Kayombo Kayan, CEO at La Société Nationale d' Électricité. 
Kamoa Copper, shared by Ivanhoe Mines and Zijin Mining Group, is also undertaking operations at its Kamoa Kakula mine, which began producing copper concentrate earlier this year.