Ma'aden celebrates 5th anniversary of Vision 2030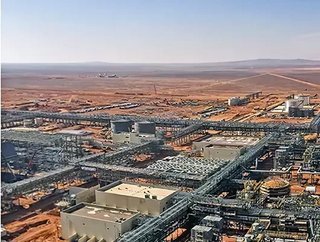 Saudia Arabia's Ma'aden highlights key achievements since the Vison 2030 launch and continued growth for its 'mine to market' aluminium value chain
Saudi Arabian Mining Company (Ma'aden), one of the world's fastest-growing global mining companies, celebrates the fifth anniversary of Saudi Arabia's Vision 2030. The Kingdom's mining champion highlights key achievements since the Vision 2030 launch and plans that reflect its commitment to the Kingdom's social and economic development.
Vision 2030
The Kingdom has implemented significant incentive programs and announced major reforms in the last five years to accelerate the development of the mining industry as a strategic pillar of the Saudi economy, including the recently launched mining investment law to attract investors and pave the way for the full utilisation of Saudi Arabia's mineral resources, which are estimated to be worth more than $1.3trn. This goes in line with the objectives of the National Industrial Development and Logistics Program (NIDLP), one of the most important programs for achieving Vision 2030.
Ma'aden
Ma'aden has kept its projects across a range of commodities moving on a strong growth trajectory since 2016. The company has expanded its investment portfolio, refinanced key projects, and made its first international acquisition, laying the foundation for future growth and new investment opportunities in the Saudi mining industry. Despite some challenges in 2020 due to COVID-19, Ma'aden managed to maintain its agility and remained focused on its goal to become a global Saudi mining giant, while adhering to the highest standards of health, safety, and environment.
Located on the east coast of Saudi Arabia, Ras Al-Khair Industrial City jumpstarted the mining industry development in Saudi Arabia, leveraging the country's strategic location in connecting three continents. In November 2016, Ras Al-Khair Industrial City was further expanded and connected via railway to Ma'aden's bauxite mine in Qassim and phosphate mine in Al Jalamid, making it a cornerstone of the Kingdom's mineral and metal production and export industries. 
Aluminium
Ma'aden's integrated 'mine to market' aluminium value chain is the largest in the Middle East and one of the largest in the world, with investments over $11bn. Aluminium products of the highest international standards are sold to both domestic and global markets, encouraging the development of additional downstream aluminium-based industries in Saudi Arabia and neighboring countries. Operations are centered around the largest and most efficient vertically integrated aluminium complex in the world, in Ras Al Khair Industrial City, which also houses sulfur and phosphate production facilities.
Phosphate
Intending to capture the full value of Saudi Arabia's significant phosphate reserves and develop new mining and mineral activities, in 2018, Ma'aden celebrated the inauguration of the industrial city of Wa'ad Al Shamal by the Custodian of the Two Holy Mosques King Salman bin Abdul Aziz. Wa'ad Al Shamal is a world-class industrial and mining city in the Northern Borders region of Saudi Arabia. This phosphate super hub will continue to grow with Ma'aden's latest phosphate megaproject, which is primed to increase phosphate fertilizer capacity to reach 6 million tonnes, making Ma'aden the world's third-largest producer of phosphate fertilizer and Saudi Arabia the second largest global exporter.
Meridian
In 2018, Ma'aden also acquired an 85% stake in Meridian, the Mauritius-based fertilizer distribution group, strengthening its position as one of the world's largest producers and exporters of phosphate fertilizers. This acquisition marked Ma'aden's first investment outside the Kingdom, in line with the company's goal to expand globally and significantly contribute to the Kingdom's Vision 2030.
In 2019, Ma'aden commenced construction of the Mansourah and Massarah gold mine, the company's largest-ever gold project and the Kingdom's first project to utilize solar power as an energy source. Once operational, the mine and its processing facilities will have a key role in achieving Ma'aden's target of producing 1 million ounces of gold per year by 2025.
These accomplishments are all due to the steppingstones set by the Saudi Vision 2030, which laid the foundations for creating an attractive environment for local and foreign investments in promising growth sectors and unlocking new ones, in addition to developing remote areas, bringing technologies and knowledge to the Kingdom, establishing specialized and modern industrial cities, and generating diverse job opportunities for Saudi nationals.