Meeting Net Zero Will Require More Mining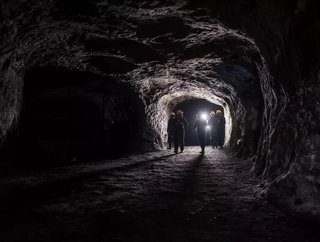 Current sustainability tech, such as electric cars and solar power, runs on minerals and metals that we still must extract regardless of net-zero initiativ
If multinational corporations intend to meet their sustainability goals, no current stockpile of metals will suffice. To run a global, sustainable economy, mining companies will have to extract and ship the minerals and resources that Tesla uses to create electric batteries, that utility companies rely on to build their solar farms, and that vehicle manufacturers need to expand their pure electric fleets. 
According to resource experts, mining companies will see increased mineral demand in the short term. Recycling methods for lithium and copper aren't quite at scale yet, which means that new mining projects will fulfil most of the demand for resources. Though many supplier operations have come under fire for their human rights and governance abuses in developing countries, the solution isn't to cease extraction—at least not according to the Head of Earth Sciences at London's Natural History Museum. 
Professor Richard Herrington cited the need for rapid carbon cuts. "We have to work quickly", he said. "We know that if we don't cut carbon dioxide now, it'll be a problem in the future". He concluded that the UK would need to accept additional mining in order to meet its aggressive carbon-neutral goals: "We have to accept that everything has a cost. These green technologies need to be built". 
More Resources Than Meet the Eye
In the UK, for instance, the government intends to ban diesel and petrol car sales after 2030 as part of a 10-point plan for its green industrial revolution. But as the BBC points out, upgrading Britain's 31.5 million diesel and petrol vehicles to electric will take more resources than anticipated: 207,900 tonnes of cobalt, 264,600 tonnes of lithium carbonate, and 2,362,500 tonnes of copper. If we expanded this programme to electrify the entire international supply of carbon-fueled vehicles, we'd need 40 times that amount. Miners, even if the public doesn't like it, will be asked to scale up.  
In addition, manufacturers source many of the minerals necessary for the green economy from single countries. And if anything, COVID has reinforced that single-supplier sourcing carries the risk of supply chain disruption. If political strife or droughts throw the Democratic Republic of the Congo, which supplies most of the world's cobalt, companies are out of luck. 
As a result, Herrington and his colleagues believe that the world needs to talk about where and how we mine precious resources. 
Mining Close to Home? 
Currently, companies often source metals from far-off countries: China provides two-thirds of the world's graphite; the Democratic Republic of the Congo holds similar sway with copper. According to Herrington's team, however, European companies might want to start looking at local sourcing opportunities. This would decrease supply chain risks associated with international transit. 
What's more, mining companies might be able to better monitor their supply chains and mining operations for ESG risks, such as toxic waste and labour abuses—both recurring issues that have troubled its global reputation. 

A major issue is the lead time between scouting for materials and actually extracting them. According to the British Geological Society's Andrew Bloodworth, the process can take over a decade. "It isn't just about mines; it's the whole supply chain". To fuel global demand, UK mining companies may have to act quickly to secure additional resource deposits—and, as Herrington says, "balance the need to mine with a green future".