Responsible Mining Index 2018: mining more responsible, but work still to be done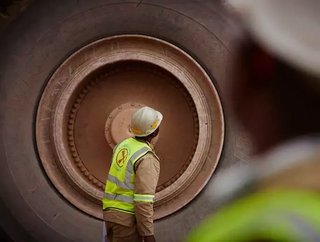 Large scale miners are more responsible than ever before, but there is still a lot of work to be done when it comes to being truly responsible. That...
Large scale miners are more responsible than ever before, but there is still a lot of work to be done when it comes to being truly responsible.
That's the key message revealed from the Responsible Mining Index 2018, a report launched today covering large scale mining companies that produce 25% of all commodities mined globally.
"Responsible mining is a realistic goal – it can be done," reads the report. "The results point to the strong potential for continuous improvement based on existing practices already demonstrated by a number of different companies."
The index has revealed that the vast majority of mining companies do have a number of responsible policies and practices in place, but very few demonstrate "systematic action" across a number of key issues.
"Little or no action" has been found on the monitoring of the impact of mining on children, following through on community grievances and even checking that workers are being paid correctly and adequately.
 
Related stories:
Innovation and the drive to carbon neutrality in mining
Anaconda Mining receives Industry Excellence Award for sustainability efforts
Anglo American launches ambitious Sustainability Strategy
Renewables the key to energy cost savings and competitive edge says Deloitte
One of the key findings is that companies are, more often than not, not implementing some of their own policy commitments – mostly around human rights issues.
The main message is one of potential, and companies are collectively demonstrating responsible mining and strong cases of leading practice, setting a standard that other majors can follow.
But, in this first iteration of the index, companies must do more to track their own performance against their EESG responsibilities.
It is crucial in the journey towards a fully responsible mining sector across the world that companies do more to demonstrate that they can improve their performance.
Hélène Piaget, Chief Executive Officer of the Responsible Mining Foundation said: "With the launch of the Responsible Mining Index 2018, we aimed to create a strong knowledge base that is open to all, and encourages leading practice and learning across the mining industry."
"We will continue to engage with all stakeholders to support responsible mining, and encourage constructive dialogue between companies and stakeholders – whether they be communities that neighbour mining operations or large institutional investors."
The Index has been created as a means to assess and compare company policies and practices across six different Economic, Environmental, Social and Governance (EESG) areas: economic development, business conduct, lifecycle management, community wellbeing, working conditions and environmental responsibility.
As an evidence-based assessment it measures the extent to which companies can demonstrate, rather than simply claim, that they have established responsible policies and practices.