Rio Tinto signs MoU with Ford and settles Australia tax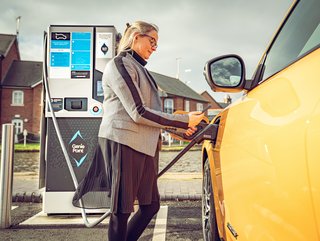 Rio Tinto will supply Ford with lithium, low-carbon aluminium and copper and agrees to pay retrospective tax of A$613m to the Australian Taxation Office
Rio Tinto and Ford Motor Company have signed a non-binding global MoU to jointly develop more sustainable and secure supply chains for battery and low-carbon materials to be used in Ford vehicles.
The mining giant has also agreed to pay an additional tax of A$613m to the Australian Taxation Office (ATO) for 12 historical years (2010 to 2021), on top of the A$378m of tax paid in respect of the original amended assessments issued by the ATO. The agreement resolves the disagreement relating to interest on an isolated borrowing used to pay an intragroup dividend in 2015.
The multi-materials partnership with Ford will support the transition toward a net-zero future by supplying Ford with lithium, low-carbon aluminium and copper. It will allow Rio Tinto to progress its commitment to work with customers to decarbonise value chains.
Ford will explore becoming the foundation customer for Rio Tinto's Rincon lithium project in Argentina. Rio Tinto is currently progressing detailed planning to bring Rincon into production and will work with Ford toward a significant lithium off-take agreement to support its production of electric vehicles.
The companies will work together to strengthen the supply of low carbon aluminium for use in Ford vehicles, including metal produced using the zero carbon ELYSIS smelting technology and from Rio Tinto's hydro-powered operations in Canada, helping Ford meet its commitment to the First Mover's Coalition.
Both companies will also work to develop secure, domestic supply chains for Ford across other essential commodities for the energy transition from Rio Tinto's operations in North America, including copper produced with a low-carbon footprint.
The MoU builds on Ford's relationship with Rio Tinto as a primary aluminium raw material source for its F-150, the world's first all aluminium body pick-up truck.
Rio Tinto and Ford to develop more sustainable, traceable and secure supply chains​​​​​​​
The aluminium alloys used in the Ford F-150 help improve performance and save weight, enabling it to tow heavier loads, accelerate quicker and reduce stopping distances. Both companies will explore what's possible in the energy transition with models like Ford's next-generational full-size electric truck.
Ford Chief Industrial Platform officer Hau Thai-Tang said the tie up is "a powerful example" of how Ford's proven scale and industrial expertise can be leveraged to accelerate the shift to EVs.
"We're applying years of shared knowledge and a strong relationship to support production of models customers already know and love – and potentially to help create a new generation of EVs for millions of customers," he said.
Last month Ford in Europe selected its plant in Valencia, Spain, as the preferred site to assemble vehicles based on a next-generation electric vehicle architecture. Pending product approval, the Valencia plant could produce breakthrough electric and connected vehicles beginning later this decade.
Ford is also moving forward with a $2bn conversion of its Cologne, with operations to begin producing electric passenger vehicles starting in 2023. By 2026, Ford in Europe plans to sell 600,000 electric vehicles annually.
Rio Tinto Chief Commercial Officer Alf Barrios said it will work with Ford to develop more sustainable, traceable and secure supply chains.
"We are investing to grow in materials needed for the energy transition, and in technology and partnerships to decarbonise our business and value chains," he said.
Rio Tinto has also reached agreement with the Inland Revenue Authority of Singapore (IRAS) in relation to transfer pricing for the same periods (2010-21). Reaching agreement with both tax authorities ensures Rio Tinto is not subject to double taxation.
Cross-industry collaborations are multiplying as companies face up to the challenges of delivering on decarbonisation during the energy transition.
BHP has signed an MoU with India's Tata Steel, one of the world's largest steelmakers, with the intention to jointly study and explore lower carbon iron and steelmaking technology (click here), and Anglo American and Nippon Steel Corporation have signed a similar agreement (click here).