Rio Tinto's US$2.4bn lithium mine faces rising opposition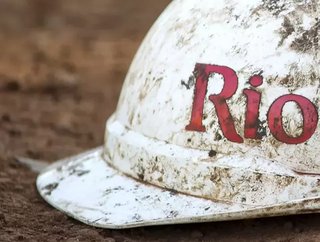 Mining giant Rio Tinto faces an increasing amount of concerns over its proposed lithium mine in Serbia, as possible environmental repercussions are flagged
Like its rival, BHP, Rio Tinto isn't immune to criticism and opposition. Its planned lithium mine in Serbia is facing mounting pressure to be disbanded following the rallying of local communities flagging up the environmental repercussions of the project. But as demand for the metal used in the production of electric vehicle batteries grows, Rio Tinto is more than a little reluctant to let its mine slip through its fingers so easily. 
The US$2.4bn Jadar project would see Rio Tinto become one of the ten largest lithium producers in the world at a time when lithium is set to become the next best thing in the mining industry. The metal is essential for the success and supply of electric vehicles, imperative in the global mission to tackle climate change and sustainability. Therefore, Rio Tinto's hypocrisy regarding the potentially damaging environmental side effects of its project has turned more than a few heads. 
Sustainable concerns over lithium project cause tension
However, the company is adamant that its project will improve the lives of locals, establish long-lasting partnerships, and, in time, convince regional communities of the benefits the mine will bring. 
"The key thing is that 99.95% of sulphuric acid will be used in these reactions [processing of jadarite]," says Wayne Sentance, Head of Processing at the Jadar project. "The acid is depleted as part of this reaction, and there is no residual sulphuric acid."
Rio Tinto is hopeful that its Serbian mine will place it top of the market as a high-value supplier to the battery metals and green energy industry by producing lithium carbon boric acid and sodium sulphate. But this might not be as seamless an operation as Rio Tinto first thought. 
Serbian environmental activists are campaigning against the development of the lithium mine, organising protest rallies that are steadily becoming more and more frequent. Earlier this year, Belgrade became the centre of a large demonstration against the high pollution levels within Serbia and the Loznican lithium mine, and this anger hasn't faded. Now, activists have a new target in their sights, and Rio Tinto is preparing itself for backlash. 
Serbian unrest as country battles against mine's development
Dosta ie Bilo (Enough is Enough), is an avid opposer to the Jadar project and has made its position clear regarding EU countries supposedly viewing Serbia as "an excellent source of quality cheap labour and [a] parking lot for dirty technologies where they can do everything they can't have at home."
"At the moment, Europe practically does not dig lithium, although Portugal, Germany, and other countries have it, because the technology is dirty and very harmful to the human environment," it says. "Lithium in the Jadar Valley is critically important to the German car industry, whose all-new models from 2026 will be electric. 
"The environment in Germany is important to Germany, but not to Serbia."
The group's statement comes after concerns regarding the Serbian government giving foreign businesses concessions and exemptions from environmental regulations in an attempt to increase Serbian investment.