Social licence "a formative challenge" in mining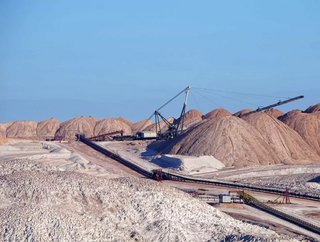 We explore how social licence and the use of clean energy is set to transform the mining industry like never before...
Growing concerns in relation to the environment and climate change has sparked new challenges in the ever-evolving mining industry. The industry is on the brink of a sustainable revolution thanks to changing attitudes regarding the environment.
The industry has a massive role to play in the world's digital transformation and transition into clean energy.
Environmental concerns could make the ability to profit from a finite resource increasing difficult, especially due to the industry's image problem.
BHP Billiton's former Manager of External Affairs, Osvaldo Urzua, believes that the industry can make the transition with cleaner attitudes and lasting profitability.
In recent years, more private companies are moving their focus towards the value they can bring to the broader society rather than focusing solely on shareholders.
He said: "I think we've achieved a tipping point and most of the companies are heading towards this emerging approach, but it will require at least a decade to consolidate this new model".
Urzua went on to explain that executives in the mining industry will increasingly be held accountable for the social value (or lack of) generated by business decisions surrounding sustainability.
The pressure to drive green values has never been so big, both customers and governments are pushing for a cleaner, more ethically-minded industry.
The demand for low-carbon minerals and materials from other industries is also further pushing mining to boost its growing green focus.
Urzua went on to say: "We are seeing the markets are already reacting, the car manufacturing industry is requesting minerals with low carbon footprint."
Market pressures
Alan Bye, Director of Digital Value Chains at Curtin University, who also has experience as a CEO of the Cooperative Research Centre for Optimising Resource Extraction, shared his thoughts on market pressures.
He said: "Quite often total shareholder returns, and the focus of business improvement initiatives, is about the lowest cost of operation".
He then went on to say: "As we move over the next 10 years, the licence to operate within our ecosystem is going to be the most important factor."
Dr Bye did however state that addressing the current social licence issues whilst continuing to maintain the bottom line are not mutually exclusive.
"The mining industry needs to collaborate, we need to work with other industries to build the capabilities to bring the bright future in 2030."
Going Green
Society is still very concerned about the mining industry and its traditionally unsustainable practises. Despite this, decarbonisation of the world's economies has given the industry a massive opportunity to boost its reputation whilst creating a greener world.
As the mining industry brings in more green practises with a focus on sustainability, some metals will see an increased demand with a reduction in remind for some other raw materials.
Australian Industrial Transformation Institute Professor, Goran Roos, expanded on this saying: "In essence, we're going to move from a coal-and-petroleum-based economy, to a metal-based economy to a higher extent than today."
Dr Roos further highlighted the shift in mineral demand stating how numerous mining company portfolios are set to shift to metals used in low-carbon applications such as metals used for batteries in electric vehicles and various "rare earth" materials.
"All their importance will increase, and the reason is that these new materials, of which we'll have increasing demand and dependency on, are much more concentrated in where you can find them," he said.
For more news and insights in the mining industry, read the latest edition of Mining Global.