Yamana Gold cites COVID fatigue for rise in incidents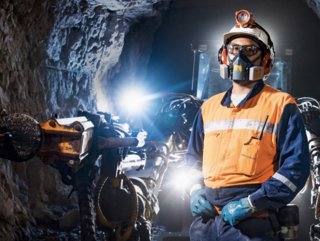 Canadian gold miner sees rise in total reportable incidents for the first time in seven years and drop in social license to operate scores
COVID-related fatigue has been cited in Yamana Gold's 2021 Sustainability report after reporting an increase in Total Recordable Incident Rate (TRIR) for the first time in seven years and declining Social License to Operate (SLO) Index scores.
While the majority of reported injuries were "low-severity incidents", managing these impacts was a top priority for its operational teams.

President and CEO Daniel Racine said: "The industry as a whole experienced significant COVID-related fatigue across operations, and we were no exception. While the decline in SLO Index results is not what we have been used to seeing, this tool provides us with data in a timely manner, allowing us to adjust our social engagement tactics and quickly address potential issues as they arise."
He was optimistic that this trend will reverse, as it has tools and teams in place and invested significantly over many years developing trust-based relationships with local communities, fostering partnership and acceptance of its operations.
The Sustainability report states Yamana Gold has announced an ambitious target of 46% reduction in absolute Scope 1 and 2 emissions by 2030 and net-zero by 2050.
Key to that pathway is the procurement of power purchase agreements that secure renewable electricity at three of its four wholly owned operations.
When the last of these agreements is activated at Minera Florida this year, it will be procuring 85% of its electricity needs from renewable sources and be 78% of the way to its 2030 target. It also means it will be producing 85% of gold-equivalent ounces (GEO) with renewable electricity, according to executive chairman Peter Marrone.
He said the other major strategic accomplishment of 2021 was the publication of a new Responsibility Policy and eight supporting Statements of Commitment (SoCs).

"The Responsibility Policy guides our work at all operations and the corporate office, while the Statements of Commitment outline more specific commitments within each of the functional areas of health, safety and sustainable development (HSSD)," he said.

Yamana Gold has 35% of women in management and 43% of independent board managers are women.
Gold Fields recently announced it is to buy Yamana Gold in an all-share offer valued at $6.7bn (click here).
The transaction, expected to close in the second half of 2022, will see Gold Fields and Yamana shareholders own approximately 61% and 39% respectively of the combined group.
​​​​​​​
The deal creates a top four global gold major and provides Gold Fields with a more diversified portfolio, while Yamana benefits from company scale, international presence and regional relevance (14 mines), management strength, and an enhanced capitalised position.