5 Ways IoT will Revamp the Mining Sector in 2016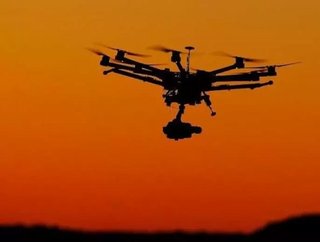 Pressed for profits and low prices, mining companies are investing in IoT and Data to change their business for the better. Predicting mining downtim...
Pressed for profits and low prices, mining companies are investing in IoT and Data to change their business for the better.
Predicting mining downtime
Because IoT makes sense of large amounts of data captured from machines, it uncovers valuable insight into the health and performance of equipment and infrastructure. For example, General Electric is developing a sensor network based on the principles of loT to monitor turbines constantly in order to reduce downtime.
Mining companies can measure in real-time things like fluid temperatures, levels, pressures, contamination; bearing rotations, temperature, and vibrations; frame rack, bias, and pitch (affected by load and road conditions); engine speed and gear position; brake pressure and temperature; drive train performance; and vibrations at various locations in the truck (especially bearings). These predictive analytics help identify impending problems early in order to avoid unexpected downtimes or failures.
Operational efficiency in mining
The Internet of Things will allow companies to improve efficiency and service by enabling physical objects like haul trucks--embedded with electronics, software and sensors--to exchange data with manufacturers and other machines and connected devices. Think about it: giant trucks on programmed and responsive routes hauling ore autonomously, while drones monitor and measure surface operations and equipment is located, scheduled and monitored with adaptive feedback loops to maximize production.
By improving truck availability or reducing downtime, and improving the diagnostics and troubleshooting capabilities of the mine operations and maintenance teams, companies can greatly enhance the efficiency of mine operations.
Mining safety revolutionized
Mining is an inherently dangerous profession and safety concerns are at an all-time high. In the future, however, all that will change.
Along with incorporating location/proximity sensors and warning technology in mining equipment, companies will use the Internet of Things to integrate "people tracking, communications, video surveillance and analytics, and real-time personal health management. Simply put, the Internet of Things will enable companies to continuously improve its safety by analyzing hazards, incidents, near misses and safety observations. By connecting machines, data and people together, companies can not only perform better, faster and more reliable but safety risks are a thing of the past.
Real time mining data and information
The Internet of Things is expected to be a catalyst to intelligent decision making in the mining sector and will overall improve how traditional processes and activities are done. For example, GPS tracking of material movements, as well as camera views of production, further improve the planners' decisions, providing all production information, including materials, logistics, schedules, and energy, across the plant supply chain. The loT has the ability to streamline the flow of information, enable real-time decisions and open new opportunities in mining by simply connecting people, machines, items, and services.
Mining automation
The mining industry is already leveraging the Internet of Things in wireless mining automation and connected mines projects. Since 2008, Rio Tinto has been using autonomous, self-driving mining trucks in Western Australia and Fortescue Metals Group began their journey with Caterpillar in 2012 when the miner implemented Cat's MineStar technology in the first phase of their Solomon iron ore mine in Australia.
By integrating the Internet of Things with all of its automated activities, mining companies can create real-time multi-dimensional models from a variety of data sources including the sensors on the equipment as well as geological and other data. Therefore this system can then be used to optimize the mine's layout, operation, vehicle paths, and so forth, coordinating all the moving pieces for the most efficient operation.