ABB Group partners with Epiroc to electrify mining processes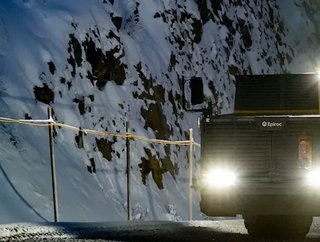 ABB Group and Epiroc are working with Boliden's Kristienberg mine to electrify the underground mining process to accelerate industry decarbonisation
ABB Group has a vested interest in providing technology solutions to the mining industry. The company's current applications can be seen in underground mining, open-pit mining, material processing, transport, and other areas. The group's latest application is at the Boliden Kristienberg mine, Sweden, where it will work jointly with Boliden—a metals producer, and Epiroc—a mining infrastructure equipment manufacturer. 
The aim of the project is to develop an electric trolley system for underground mining projects at the mine. The project, carried out by the three companies, will provide heavy transport to the Swedish mine with the potential to drastically reduce its carbon emissions and streamline the production of copper and zinc. 
The development comes as ABB pushes for more collaboration among machinery and technology providers, as it builds relationships with a diverse customer base, consisting of companies that are looking into more innovative mining solutions to drive down their emissions to net-zero. 
'We are very proud to enter this collaboration and are excited to jointly take the next steps on Boliden's journey towards a fossil-free, automated underground mine. Our electrification solutions are well proven globally and contribute to a substantial reduction of CO₂ emissions, leading to a smaller environmental footprint", says Lars Bergkvist, Global Key Customer Manager with Epiroc's Underground Division.
Björn Jonsson, Hub Manager, Process Industries at ABB, says, 'As part of the eMine framework and commitment, we can combine expertise to successfully integrate electrification in mines, and we're proud to see this being pioneered in Sweden with some of the industry's foremost companies. [...] We contribute with solutions that further reduce overall costs and improve mine performance while significantly lowering environmental impact'. 
Electrifying underground mining solutions
The new underground transportation system will build one of Epiroc's current applications, the Minetruck MT42 Battery, which is well suitable for the long-distance haulage of heavy loads. The trolley will be connected to an overhead power line via a pantograph and ABB will supply the electric trolley system design, definition of standards and vehicle interface. The electrical system comes from ABBs Ability eMine, which is an integrated portfolio of electrification and digital systems, which were created to decarbonise the industry.
For more mining insights, check out the latest issue of Mining Global Magazine.