BHP uses Microsoft AI and ML to meet copper demand goals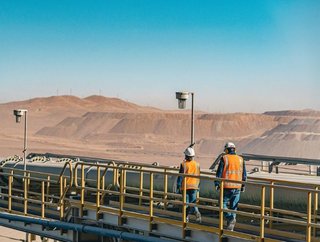 BHP's Escondida copper mine will benefit from using AI and ML
Mining leader BHP and tech giant Microsoft have utilised artificial intelligence (AI) and machine learning (ML) to boost copper production
Mining leader BHP and tech giant Microsoft have collaborated on artificial intelligence (AI) and machine learning (ML) solutions at the world's largest copper mine.
The use of digital technology BHP's Escondida operation in Chile is expected to improve copper recovery. Using new technology with revised methods should allow the team at Escondida to generate more value from the existing resource.
"We expect the next big wave in mining to come from the advanced use of digital technologies," said BHP Chief Technical Officer Laura Tyler.
"As grades decline at existing copper mines and fewer new economic discoveries are made, next-generation technologies like artificial intelligence, machine learning and data analytics will need to be used to unlock more production and value from our existing mines.".
BHP estimates that development of new technologies such as electric vehicles and solar farms – essential tools in the fight against climate change – means global output of copper will need to double over the next 30 years.
Accelerating time to value using Microsoft solutions
BHP uses real-time data from the copper concentrators and Azure Machine Learning to make hourly predictions – which are then used to make recommendations to the operations team.
This is the first time BHP has used Azure Machine Learning for its Americas operations, and now Microsoft will also be using AI to make further, continual improvements.
"We are excited to partner with BHP on this transformative project that demonstrates the power of AI, machine learning and cloud technologies," said John Montgomery, CVP, AI Platform at Microsoft.
"This partnership is an example of Microsoft's commitment to helping our customers maximise the value of their existing investments so they can unlock operational efficiencies and make step changes to their business models."
BHP is a top three global producer of copper and has the largest copper endowment of any company globally. BHP has operated Escondida, an open-cut mine located in the Atacama Desert in the Antofagasta Region of northern Chile, for more than 30 years.