Everything you need to know about Austmine 2015: Transforming Mining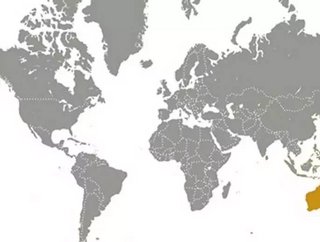 This summers must-attend mining event is the Austmine 2015: Transforming Mining conference in Queensland, Australia.The landmark forum will bring togeth...
This summer's must-attend mining event is the Austmine 2015: Transforming Mining conference in Queensland, Australia. The landmark forum will bring together the most innovative products in the market with the most pressing challenges in the mining sector around the globe today.
Date and Venue Info:
Tuesday, May 19th – Wednesday, May 20th, 2015
Royal International Convention Centre Brisbane
Click here to register for the event.
Contact: Megan Edwards, Membership and Communications Manager
P: +61 2 8310 0601
Australia has been a cornerstone for innovation in global mining efforts for many years, championing incredible progress across technology, capability and business opportunity. With the mining industry currently coming out of an extended growth cycle, and coming into a state of balance, innovation and technology are key focus areas. The conference will discuss a wide range of topics including:
• Productivity, Automation and Robotics
• Bringing Innovations to Mining: Collaborating, Commercializing and Adopting
• Mining New Frontiers: Deep, Remote, Offshore and Space
• Data and the Arrival of the IT/OT Convergence
• Operational Excellence: Delivering Real Value to the Business
• Energy Management Across the Entire Operation
• Leadership, Safety and Training
• Break-out Sessions on the themes of: Underground Mining, Open Cut Mining, Coal, Hard Rock.
View the full agenda here. 
The international conference and exhibition will feature over 40 senior level speakers from the leading mining, engineering and service provider firms around the world. Attendees will experience a range of new technical and strategic contacts, solutions, and ideas for the future. The event will include speakers such as:
• Phil Edmands, Managing Director, Rio Tinto Australia
• John McGagh, Head of Innovation, Rio Tinto
• Barry Fitzgerald, CEO, Roy Hill
• Peter Stamp, CIO and Director, Information & Process Systems, Alcoa
• David Moult, CEO and MD, Centennial Coal
• Paul Lucey, Head of Projects and Engineering, Gold Fields
• Dr. Joe Cronin, LHD Project Manager, Northparkes
• Greg Hall, MD and CEO, Hillgrove Resources
• Elizabeth Lewis-Gray, Chair, Austmine
• Rob Hattingh, General Manager Innovation, Technology and Sustainability, Iluka Resources
• Andrew Scott, Senior Director Mining Information Technology and Automation, Barrick
• Dr. Fred Hess, CEO and Managing Director, PanAust
• Kevin Cain, Vice President Projects, Nautilus Minerals
• Brendan Pearson, Chief Executive, Minerals Council of Australia
• Christine Gibbs Stewart, CEO, Austmine
• Joe Pease, CEEC Chair and AMIRA International Director
• Matt Brown, Senior Surveyor, Peabody Energy
• Dr. Paul Lever, CEO, CRC Mining
For more information about Austmine 2015: Transforming Mining click here.