MTS leverages Ericcson's platform for mining application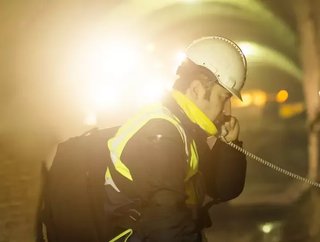 Mobile TeleSystems is leveraging Ericcson's Dedicated Network solution for the application at iron ore and steel mining and processes facilities
Supporting some of the world's most significant mining projects, Mobile TeleSystems (MTS)—Russia's largest mobile network operator—will leverage Ericsson's Dedicated Network solution for iron ore and steel mining and processing. The company will build a 5G private network for PJSC Severstal—the world's largest steel and mining corporation. 
The network is expected to go live in April 2022 at the Karelsky Okatysh processing plant to support communications and monitoring of transport and mining equipment, as well as a sophisticated emergency notification system, and MTS will also manage the operation of the production complex. 
'Over the past two years, our company has implemented numerous pilot projects of dedicated networks together with leading enterprises in Russia, signed several contracts with customers and launched the country's first commercial dedicated network. Today we see a great demand for our solutions in the mining, metallurgical, energy and transport industries, since a reliable and high-speed dedicated network is the infrastructure basis for digitalization and automation of critical operations in large areas and in difficult terrain', says Georgy Dzhabiev, Director, Digital Solutions, MTS. 
'A dedicated network being created for the Karelsky Okatysh plant will combine communication, monitoring and dispatching systems with the enterprise's IT infrastructure, which will improve the efficiency of managing the fleet of transport and mining equipment at the quarry, and in the future, automate a number of production processes'. 
Alexander Romanov, Director, Dedicated Networks, Ericsson Russia, says, 'The mining sector is currently transforming into a high-tech industry that uses innovative solutions to improve operational efficiency in the ongoing pandemic, ensure people's safety and improve environmental friendliness. Automated mine concept and mine dispatching solutions require advanced infrastructure for the most demanding scenarios, with high-quality data security and efficient energy consumption. Various mobile access technologies have been tested at a global scale; the technology of dedicated LTE / 5G networks has proven its effectiveness and is widely used in the mining industry around the world'.

For more mining insights, check out the latest issue of Mining Global Magazine.