'The New Dawn of Mining' - Futurist Dr Kash Sirinanda on digital transformation and sustainability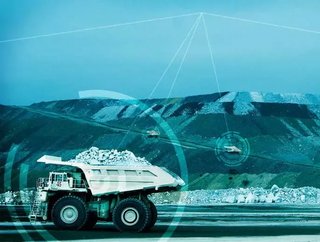 Dr Kash Sirinanda argues futuristic mining in the next decade involves transforming the industry into a network of best-in-class, sustainable, advanced...
Dr Kash Sirinanda argues futuristic mining in the next decade involves transforming the industry into a network of best-in-class, sustainable, advanced-digital-competency companies.
During the past decade, with the enhancement of digital technology and big-data hype, there have been many discussions around how to digitalise a mine. Many leading firms define the same concepts, using different terms such as connected mine, digital mine, intelligent mine and smart mine. However, the core content of these four types of technology-enabled mines are conceptually the same. They are focused on technological development only, without consideration of other important aspects of mining. Of course, technology is an enabler for the improvement of a mining business, but it does not cover everything. We need to adopt a holistic approach within a broader perspective to explore the concept of future sustainable mining. 
Mining in the next Decade
I believe the concepts of digital and sustainability will drive the mining sector in the next decade and predict the mining industry will be driven by two wheels:
Digital levers that strengthen a digital agenda in a mining origination 
Sustainable levers that drive a mining company in the future 
Digitalised Mining Value Chain - What is missing for a sustainable mine?
Compared to telco, banking and retail sectors, the mining sector is lagging behind in digital maturity generally. This is because mining is a very conservative industry, driven by a silo mentality. In order to be at the top in the digital game, and to tap into the future, mining companies need to leverage emerging technologies such as AI, robotics, blockchain, 3D printing, virtual reality, augmented reality, gamification, advanced analytics and cloud computing. For example, blockchain could be used to identify resources movement throughout the value chain, similar to the retail industry. Most other industries are leveraging IoT platforms to capture, store, clean, structure, and analyse data from sensors. It would help a mining company to run predictive maintenance, yield, energy, through-put optimisation; this in turn would increase profits. 
Green Mining - Sustainable business models are rapidly becoming the new norm in the mining sector.
In 2015 the UN adopted a new set of aspirations for the next 15 years; the Sustainable Development Goals (SDGs). The UN defines 17 SDGs, which are broken down into 169 targets, for outlining an agenda for nations, NGOs and business leaders. These goals are intended to end poverty, protect the planet, and ensure prosperity. These 17SDGs can be mapped to mining content in order to cover social, economic and environmental sustainability. As an example, two SDGs such as life on land and life below water can be mapped to bio diversity. It is good to see some mining companies are already driving SDGs. 
Circular Economy - How to get your mining company into recycling and driving concepts of circular economy.
Driving concepts of a circular economy would positively impact on SDGs defined by the UN. Concepts of circular economy can be applied to any organisation thinking about how to manage its own waste and how to build a recycling unit. Driving these concepts would be a step towards a greener economy and a better environment for the next generation. Imagine, in the future, other companies similar to Apple driving the concept of sustainability. Apple pledges to stop mining for iPhone materials and has installed Liam, a line of robots that can quickly disassemble iPhone 6. It claims that with two Liam lines up and running, they can take apart up to 2.4 million phones a year. Let's examine these statistics further.
Apple has saved $140,000, which it would normally pay to mining companies, by recycling 100,000 iPhones. The value is based on current prices of mined materials. These types of recycling mechanisms can be used in other industries such as manufacturing, automotive, building and construction, and those involving chemicals and plastics. However, plant infrastructure needs to be modified to enable these capabilities. Even though there are upfront costs involved with building these capabilities, it pays off in the end. 
What would happen if other giant companies similar to Apple were to prioritise recycling of secondary materials? Apple is one business model which could be followed by mining companies to drive concepts of circular economy, and to use secondary materials by re-smelting them. This would help to protect our environment by preventing the stacking of unwanted waste in waste yards. Here, I briefly draw the mining value chain of a mining company that is driven by a linear economy and one driven by a circular economy. Having a recycling plant in a mine site would help to manage the day to day waste that is generated by mining operations. 
Conclusion - There will be a big demand for green mining in the future.
The next decade in mining will be driven by digital and sustainable business models. I predict digital and sustainability wheels will drive the mining sector. However, there will be challenges to overcome:
A lack of a clearly articulated digital and sustainability strategy; no idea where to start 

Complexity, and a lack of priority, focus, and deliverable milestones 

No great ambition, and a limited budget 

A lack of leaders in the organisation who are not brave enough to go the extra mile 

A lack of talented and motivated people in the organisation 

A lack of cross-business communication 

An absence of business and senior leadership in digital and sustainability strategies, formulation, and execution 

Poor change control and lag 

A lack of skills and expertise to realise the digital and sustainability strategies
Being a futurist, it is my prediction that digitalised and sustainable business models will rapidly become the new norm in the mining sector. Industries that do not constantly learn and adapt will fall behind, and will miss out on important commercial opportunities. Over time, this translates into missed profits, and threatens company survival. Therefore, now is the time to think!