Q&A: How to combat declining ore grades through technology, smart reconciliation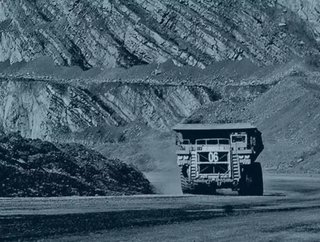 The declining grades of most of our world's resources is one of the biggest challenges faced by mining operations around the world today. It is not...
The declining grades of most of our world's resources is one of the biggest challenges faced by mining operations around the world today. It is not a challenge that can be removed, so rather miners must find new ways in which to mine smarter, improve extraction rates and reduce operational costs. Austmine caught up with John Hearne, CEO of Snowden to find out his thoughts on some of the best opportunities for miners to do just this. John is a mining engineer by profession, with a background in financial modeling and an in-depth knowledge of the processes, technologies, markets and business issues of the precious, ferrous and base metals mining and processing industries.
With ore grades declining on average around the world, across commodities, what should miners be doing in regards to their processing operations to address this and ensure projects are still commercially viable? 
The downturn has forced mining companies to become more efficient, trying to do more with less. This has led to common adoption of strategies that were previously promoted, but largely ignored, in the boom times:
• Clients with new and existing projects have embraced optimization of mine schedules, grades, products and stockpiling strategies as a means to improve their milling schedule outcomes.
• Operations have adjusted their operating processes to minimize waste and increase productivity across their operations with fewer resources through the implementation of intelligent design. 
• Customers with operations have become more interested in data and analytics solutions as a way of supplying real-time data, identifying improvement opportunities, and making better informed decisions.
• Operations (and companies) that adopt site-wide reconciliation processes, encompassing the entire mining chain from models to metal (shipped), are able to isolate issues within each segment of the chain, or division of their operation, and define appropriate action. More so, these operations can easily determine the impact of these issues beyond the 'silo' and apply these processes across the whole operation.
Snowden offers a variety of apps that address some of the visualization, equipment tracking and near real-time data access challenges faced by operations departments in mines. What are the benefits for miners of utilizing apps in operations, in terms of cost, productivity and improved equipment utilization? 

This is a really interesting evolution of technology. Some of the benefits include:
• Low resistance to change: The fact that tablet apps are something we choose to use in our personal lives means that this change is much easier to manage, with positive rather than negative sentiment. This is very different to most other change processes. 
• Ease of implementation: As apps do not have to be built into equipment hardware, additional apps can be deployed immediately and at low cost. 
• Direction: Apps can provide guidance to operators on site to ensure that they are working in the right place with the right plan. They can also provide quick updates and feedback. 
• Information: Apps can capture significant amounts of information about production and equipment performance. This can be used to develop insights to identify changes to improve productivity. 
• Ease of use: Rather than having to scribble on paper in the wind and causing safety issues, apps can be used in a range of weather conditions safely. 
• Data accuracy – Capturing data on a tablet device in the first instance allows validation rules to be applied and any potential issues to be flagged to the operator at the time the information is "fresh". 
• Data input validation and transcription: Rather than having to manually input data sometime after the work has been completed, the data is automatically captured within the system and with the right network infrastructure available in near real-time allowing for "in shift" decision-making.
With much of the obvious cost excess stripped out of mining operations now, where do miners need to turn to next? Will they need to invest in order to reduce costs further? 
Yes, most of the "easy" wins have been locked in by mining companies, and they have been significant. The previous growth period had left many of those opportunities available. But most operations still have an opportunity for further improvement, but they just need to dig a little deeper and think outside the box. Those deeper productivity improvements will typically be gained by breaking down silos to optimize the overall project, not just one aspect. It is usually worth getting an outside pair of eyes to challenge the status quo. Gathering and using data from the mine and plant to provide truths about the project, and testing your hypotheses, can help to identify areas where improvement can be achieved. Only once all these avenues have been exhausted should major investment be considered. We strongly believe that the next wave of improvement will come from matching insights from experienced professionals with the large amount of data generated by mining operations. Those that combine these will be the most successful.

How important is a structured and thorough approach to mine reconciliation, given the current market conditions? What are the common mistakes made by miners with regards to their mine reconciliation and how can they be avoided?

Mining reconciliation today is rapidly being recognized as an important tool that operations use to measure performance. This is not surprising when you consider that the basis for mining reconciliation is a comparison between estimates and plans. These plans, whilst being the basis for operating the mine, are also the basis for shareholder investment, so any negative deviation from these tends to incur some form of penalty. When combined with a volatile commodity price market, the need for accurate, efficient and structured reconciliation has never been more important to provide confidence in future production. In the current scenario where mines are chasing lower grades, and are faced with falling prices and increasing management scrutiny, the ability to demonstrate knowledge of the issues impacting operational performance (through reconciliation) is defining a company's ability to maintain shareholder value.
• Related: Space race: Luxembourg aims to be leader in asteroid mining

Notwithstanding these drivers, many operations continue to fall for the same reconciliation traps. Principal amongst these is the siloed nature of reconciliation. Geologists, engineers, metallurgists and management often run different processes and, not surprisingly, arrive at different conclusions. At an operational level, this results in inefficiencies in time management and poor definition of viable improvement opportunities.
Previously published on Austmine.com.au. 
Stay connected! Follow us on Twitter and like us on Facebook