Shell & IBM introduce the Oren marketplace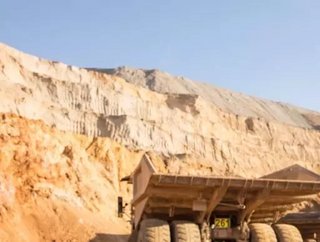 Shell and IBM have joined forces to create Oren, the first B2B digital solutions marketplace platform for the mining and industrial sectors...
Shell is a leader in energy and lubricants products and services with a strong heritage and longstanding relationship with players across the mining and industrial ecosystems. It has more than 100 years' experience in energy operations and a global integrated value chain. IBM is a pioneer in cloud, AI, data and analytics solutions. Offering proven mining and industrial digital services, the company has been on a quest for new technologies and global innovation throughout its 100+ year history.
It's no surprise when the two combined their considerable strengths to create Oren, a B2B digital marketplace for the mining sector, that the result would be a groundbreaking approach to supporting the acceleration of digital and sustainability transformation across the industry.
Digital pioneers
Shell's Global Marketing Vice President Carol Chen tells Mining Global that the company's "digital backbone" is vital for such a huge operation, with a diverse range of global businesses that need a data-driven approach to ensure customers can access digital tools to track their orders. "Digitilisation can truly transform the way we do business," she says. "We can make it more efficient, effective, and fit for purpose.
"We employ a range of digital professionals from developers and robotics engineers, through to experts in 3D printing and augmented reality," adds Chen. "We have 180 data scientists across our businesses who build sophisticated machine learning algorithms and the systems needed to run them. We also team up with the entrepreneurs of high-tech startups and build strategic collaborations with innovative technology companies to deploy the latest market standard technologies. This lets us focus on generating value today and developing technologies that create a competitive advantage for tomorrow."
The Oren marketplace represents Shell's response to the opportunities possible with new digital business models, where business is expanding from products to solutions, and from physical to digital. This all leads towards what Chen identifies as a multichannel experience. "Oren fits really nicely in terms of how a platform provides a whole range of solutions to a customer," she adds. "Customers and sellers no longer need to rely on traditional ways of driving business and can access a multichannel, multi-solution, multi-revenue-stream approach that we believe will help businesses become more resilient for the challenges ahead."
Chen notes that the COVID-19 global pandemic has accelerated B2B digital trends due to the restriction on traditional ways of selling. "We're seeing the way we interact with our B2B customers – through webinars, live streams and virtual services – really taking off. The more we embrace that, the more we can make our businesses resilient."
Oren's evolution
Shell and IBM surveyed more than 350 mining customers to gain a deeper understanding of the pain points experienced with a view to introducing digital innovations to help solve frictions encountered across value chains - everything from operations and safety to sustainability and supply chain. Research found those customers reported 80% of the same pain points: including difficulty to aggregate data to make actionable insights; siloed organisations; managing the energy transition; and how to deploy autonomous technology in a way that doesn't impact the safety of employees. 
Chen notes that while there is optimism around the uptake of Industry 4.0 and its long-term benefits, mining is a sector that finds it difficult to convert intention into action. Depleting ore reserves and declining ore grades in existing operations mean that companies have to mine deeper to reach new deposits, which in turn increases costs – problematic when Industry 4.0 often requires high up-front investment. "This is where we believe that Oren can help mining companies not only understand what their underlying pain points are, but also identify solutions to address this pain quickly," pledges Chen.
Bringing together Shell and IBM's expertise, Oren not only offers field-proven solutions but also pilot opportunities for pioneering technologies. Tailored to specific mining use cases meeting the latest industry challenges, expert support is available to help users build a roadmap of solutions that will enable a full digital journey at their own pace following a logical strategy. 
"Our vision is for Oren to serve as the 'go-to' mining and industrials innovation platform for digital transformation at scale," explains Chen. "It offers choice and ease of access to software, services, and digital solutions from the globe's most innovative companies, a true digital solutions marketplace. Mining customers can find, learn, procure, use and integrate solutions relevant to their industry in one place. Oren delivers solutions for essential automation and cloud-enabled services to drive deep digital transformation, modernisation, cost-efficiency, sustainability, and safety."
The power of data integration
Oren has focused on providing solutions that enable efficient mine planning and remote control of data and analytics. Chen explains this is in direct response to the challenges shared by mining companies facing up to everything from integrating huge amounts of data from disparate sources, to having a single source of 'truth' and aiming for real-time data insights to make calculated business decisions. "As the platform expands, customers will be able to extract insights related to technology trends being applied across the industry," she says.
Shell and IBM's vision for Oren is to constantly curate new solutions from third party companies as well as to develop an ecosystem amongst buyers and sellers to co-create intelligent tools and integrated workflows for the mining lifecycle through interaction and engagement with customers. "The issue with IoT technology is that currently it is very siloed," warns Chen. "Only when integration happens and solutions are smartly connected in a coherent workflow can they really bring insights and add value to areas of operations, and increase productivity, safety and sustainability. With business processes that are better informed by data and AI, people can make better decisions and change the way they work."
Chen is excited by the possibilities: "Imagine if you could link a predictive maintenance tool, such as Shell's RemoteSense, together with a fleet efficiency solution, like Shell spin-off Machine Max, and a parts stock management program like IBM's MRO. Suddenly you have three solutions developed by different companies and for different use cases delivering a more holistic and automated approach to your maintenance program and your procurement process at the touch of a button."
Responding to a post-COVID world
"These are challenging times for everyone and this COVID-19 pandemic could have a lasting impact on how individuals will procure, pilot and engage with technology," notes Chen. "We could see fewer large industrial events and traditional in-person meetings with technology solution providers. As one customer expressed to us: 'Oren will allow me to digitalise and streamline the procurement process and enable my team to assess and benchmark technology in one place'."
Chen explains that the pandemic has increased the need for compliance with investors now demanding certain environmental credentials for companies to secure long-term funding. "We've identified that sustainability has to be the key focus for the solutions we bring," adds Chen. "Safety, along with cost savings and operational efficiency, are the other big needs. COVID-19 has made all of this so much more important."
Following the increased adoption of digital capabilities, new roles in the industrial workforce will emerge. Chen believes these roles can evolve and workers will be able to add value by focusing on quicker access and actionability from data and analytics. "Empowering them with real time status detail and alerts will enhance their ability to meet the core goal of more efficient delivery of metals, minerals, energy, and other natural resources across the globe," confirms Chen. "When employees become better equipped they can identify needs and take prompt actions that increase safety, efficiency and productivity."
At the operational level Chen sees a trend for more work to be done from control rooms rather than in the mine itself. Oren accelerates that push towards automation and remote operation. "The ability to procure solutions from a B2B platform will mean that mining companies can try new solutions in their daily work and integrate them to their current systems," says Chen. "With this in mind we are looking to bring the full experience of a site visit to any home office. BGC Engineering, another solution partner on Oren, has developed the Ada platform, which allows the holographic visualisation of a mine site through a realistic 3D interactive and immersive experience. With this solution SME's and non-technical stakeholders can visit a digital version of their project site any time; past, present or future."
Net-zero ambition
Shell's ambitions for Oren align with the company's overarching goal of meeting a net-zero emissions target for the manufacture of its products by 2050. Supporting its customers quest to achieve similar targets is key to the further development of Oren. "Oren is the starting point for how we help our mining customers to decarbonise," affirms Chen. "It's our ambition and our passion to support decarbonisation through services, solutions, and products that will make a hugely positive impact on communities and society as a whole. Collaborating with customers, our partners and with the startups in a very joined up way offers the opportunity to make the world a better place."
A sustainable future
Revealing that the response to Oren from the mining industry has been overwhelmingly positive, Chen stresses this offering from Shell and IBM has tremendous value that can be trusted as Oren is committed to do due diligence with credible solutions that deliver on their promise before adding them to the platform. "We've been able to listen to the pain points from the industry. For example, a mining company in South Africa didn't know where to begin its digital transformation. On the back of that engagement Oren has developed a new digital audit service – Oren RM – to help identify gaps in mining companies' digital transformation strategies and provide a roadmap of solutions based on their priorities, budget and timing constraints."
Chen admits meeting Shell's goals will not be easy. The key will be collaboration through services, solutions and targeted products. "We need to bring win-win value," she affirms. "We know our customers need to meet their financial aspirations while targeting greater efficiency and sustainability for the long term. We're able to demonstrate a clear progress path year on year to help with cost savings, decarbonisation and digital transformation. We're here to play our role and support that shared goal."
Read the Shell story in the brochure 
To find out more about the Oren marketplace visit www.orenmarketplace.com and check out Shell's Oren webinar series (in association with Mining Global) at URL