Supply Chain & Operations
Top 10 Mining Companies in the UK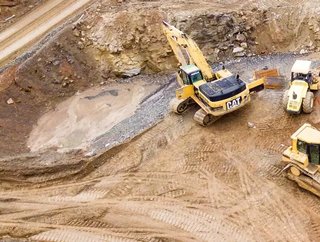 We take a look at the 10 largest companies by market capitalisation in the UK mining industry.
The UK mining industry produces metals, fossil fuels and minerals. There are around 2000 mines in use in the United Kingdom. The UK mining industry employs around 36,000 people, in a wide variety of sites such as underground mines, open pit, and off-shore drilling.  
10. Eurasia Mining
Eurasia Mining PLC is an international mining company that specialises in gold and battery metals production. In the UK the company has around 54 employees, Eurasia Mining is based in England and Wales but mainly operates in Russia.
Market capitalisation £0.76 billion GBP 
9. Greatland Gold
Greatland Gold is a mining company which focuses on production of base and precious metals. This is a public company headquartered in London, and operates mainly in Western Australia. Greatland Gold does a range of mining operations, one of the main ones being their drilling program. 
Market capitalisation £0.86 billion GBP 
8. Petropavlovsk
Petropavlovsk is a UK company which bases its operations in Russia. The company specialises in gold mining, and first founded during 1994. Petropavlovsk also offers a college service which gives graduates opportunities in the mining industry.
Market capitalisation £1.04 billion GBP
7. Hochschild Mining 
Hochschild Mining is a British based company, which specialises in the production of gold and silver. The company is headquartered in the UK but has operations in North and South America. Hochschild Mining has around 4,000 employees, and was first established in 1911.
Market capitalisation £1.06 billion GBP 
6. Kaz Minerals 
Headquartered in the UK, Kaz Minerals is a copper mining company. The company operates in Kazakhstan, and has 3 underground mines, 2 concentrators and an open pit mine. As well as copper the company also produces zinc, silver and gold. Kaz Minerals has 16,000 employees across their 3 locations and the company was first founded during 2014.
Market capitalisation £4 billlion GBP 
5. Antofagasta
First founded in 1888, Antofagasta is a British headquartered company. Antofagasta operates in Chile and specialises in copper mining. As well as copper the company also produces molybdenum concentrate. Iván Arriagada is the CEO of Antofagasta, there are a total of 19,441 employees.
Market capitalisation £18.4 billion GBP
4. Glencore
Glencore is a UK based company which has operations in over 35 different countries. The company has over 145,000 employees, and produces copper, cobalt, zinc, nickel and ferroalloys. Glencore's head office is based in London but they mainly mine in Australia, and currently have 150 mines in operation. The company was first founded in 1974 and is now one of the largest mining companies.
Market capitalisation £40.1 billion GBP
3. Anglo American 
Headquared in the UK, Anglo American is a multinational mining company. Anglo American is the largest producer of platinum. The company was first established during 1917 and now has a total of over 90,000 employees. As well as platinum Anglo American also produces and mines copper, nickel, iron ore and diamonds. 
Market capitalisation £43.47 billion GBP
2. Rio Tinto 
Rio Tinto is a London company which predominantly operates in North America and Australia, as well as areas of Europe, Asia, Africa and South America. This multi-national company was founded in 1873 by Jakob Stausholm and now has 47,474 employees in total. Rio Tinto operates in the raw materials business, mainly producing copper, iron ore, bauxite, diamonds, and uranium, the company produces these through their own underground and open pit mines.
Market capitalisation £100.02 billion GBP
1. BHP Group
BHP Group is headquartered in London, as well as having main offices in the U.S., Canada, Singapore, Chile and Australia. The company is the largest in the UK mining industry, BHP Group is known for the production of iron ore, coal, petroleum, copper, natural gas, nickel and uranium. The company was originally called Billiton and was founded during 1860, now known as BHP Group; they have over 34,478 employees across all their operations. BHP Group is the largest company by bases on market capitalisation, and is the third largest company based on revenue. 
Market capitalisation £125.68 billion GBP