Supply Chain & Operations
Top 10 winning initiatives for mining CEOs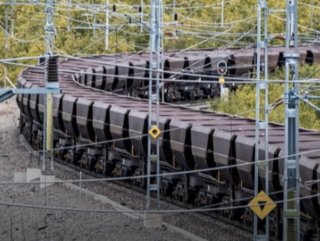 New McKinsey research outlines the key initiatives for mining CEOs navigating industry changes and the energy transition
Although figures show that 2021 was a record year for the mining industry, and 2022 is expected to be another, significant challenges lie ahead.
Mining CEOs would be well advised to think proactively about how to maximise shareholder returns in the years to come, advises McKinsey in a new paper.
This would include an assessment of organisational strengths and trends shaping the industry. Here are 10 key initiatives and trends they need to bear in mind.
10: Reconciling CAPEX and market demand
Capital expenditures for the top 50 miners are expected to rise to $84bn in fiscal year 2022, 30% higher than 2019's level. Notably, however, this remains around 30% below peak capital spending of $125bn in 2013.
Yet as the move toward cleaner technologies progresses, the metals and mining sector will be expected to step up to the challenge of providing the vast quantities of raw materials required. Metals and mining companies will need to grow faster and more cleanly than ever before.
09: Dealing with acute labour shortages
Miners are grappling with a severe shortage of workers, sparking production cuts and shipment delays as they compete with other industries for talent while simultaneously navigating constraints imposed during the pandemic.
Meanwhile, the International Council on Mining and Metals anticipates that 20% of mining and metals workers are at risk of displacement as jobs and skills requirements in the industry evolve.
08: Addressing years of underinvestment
Recent years of underinvestment and somewhat sparse project pipelines mean exploring opportunities for capital expenditures - and identifying suitable projects for execution - will be crucial.
Most of the increase in these expenditures will be aimed at enabling incremental growth, with growth-enabling capital expenditures set to increase 40% to $100bn or more.
07: Tackling low productivity and investing in digital
Mining productivity peaked in the 1990s, and since then, it has fallen by more than 30%.
This is a critical issue for miners. Unfortunately, for many, digital and analytics have not delivered their full potential, and extra value remains to be captured. Moreover, further value can be generated in additional areas, such as carbon emissions, end-to-end mine planning, and operations.
06: Develop future talent
Mining and metals companies need to adapt their workforce requirements in order to support their responses to the two big issues of the decade: digitisation and decarbonisation.
Digital talent is in demand everywhere. As companies find they need to deploy more digital and analytics solutions, they also need to find and retain digital talent.
However, it's no secret that miners are typically not employers of choice for digital natives. Consequently, miners should consider updating traditional methods of finding and retaining talent to support their requirement for employees with new skill sets and values.
05: More emphasis on collaboration
Miners can no longer afford to do it alone. To maximise innovation and growth, they need to be willing to form partnerships with various components of the broader ecosystem. The three focus areas should be Reliability and Flexibility; Traceability and neutrality; and Innovation.
04: Treat ESG as a source of value
While it is common for managers and boards to view environmental, social, and governance (ESG) as a license to operate, some companies mandate that it be a source of additional value.
The board and shareholders should link the KPIs of top management and establish independent board committees to review the company's performance on all the three aspects.
03: Think holistically about technology
Miners should think holistically - keeping in mind all use cases and as long-term benefits and capabilities - and accelerate the deployment of technology to increase throughput and reduce cost to expand the reserve base. McKinsey's work with more than 100 assets across commodities and geographies has shown that an integrated, execution-focused approach can help miners capture 5-15% improvement in EBITDA.
02: Deploy solutions at scale
Miners need to move from piecemeal solutions adding incremental value to holistic thinking around the next generation of technology solutions to access reserves faster, at a lower cost, and with a lower environmental footprint. Deploy solutions at scale to improve productivity and reduce cost.
They must develop plans to embrace new technology such as remote ore collectors (ROC), blockchain, and autonomous vehicles. Many mining companies are taking the lead in deploying new technologies, such as blockchain for provenance and carbon-emissions tracking.
01: Develop a growth agenda
Miners should develop a growth agenda. This involves reviewing the company's operating philosophy to become more agile and modular in planning. Steps to take include:
Revisit the exploration and investment plan. The world will inevitably need more commodities. Miners therefore should consider developing a holistic plan for rapid exploration of select commodities.

Actively consider M&A and asset diversification. Miners may find attractive opportunities to acquire assets with access to commodities where there is growing demand. However, they should be cautious of prices, because M&A is rising again.

Assess the entire portfolio for various price scenarios. Many assets will not be viable in the long term, so companies should divest as needed. Examples of miners who are actively divesting their coal mine assets include Anglo American, BHP, and Rio Tinto, which either have divested already or are currently engaged in divesting their coal assets.

Develop mines in a more modular and dynamic fashion. A modular approach enables companies to adjust production according to market demand and prices. It also enables them to target a specific market, such as premium "clean" ore, and will help make smaller and shorter-life assets more viable.