Wish List: 10 Things Every Miner Wants for Christmas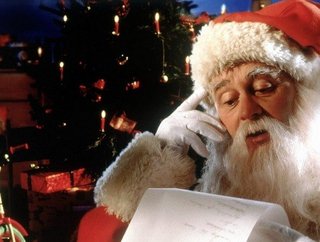 The mining industry can be extrem...
The mining industry can be extremely unforgiving business. The profession requires long hours, extended time away from friends and family, harsh weather conditions,and the never ending cycle of risks and dangers associated. It's a brutal business.
With 'that time of year' approaching, we decided to break down the top things on every miner's wish list -- whether they've been naughty or nice.
10.  LEGO Volvo L350F Wheel Loader
LEGO recently unveiled a Volvo L350F Wheel Loader Technic set and it's breathtaking. The remote-controlled toy set is everything a kid, and adult, could want.
9. 18-carat gold iPhone 6 Plus Pink Diamond
This glorious iPhone is made from 18-carat gold and includes a pink diamond. With a price tag at over $100,000, your name better be on the top of Santa's nice list. 
8. SmartCap
A hardhat that can measure your fatigue levels? SOLD! 
7.  GE's battery powered load dump (LHD)
General Electric is quickly becoming one of the biggest innovators in the mining industry. It's newest product, the battery-powered dump load, is designed to emit 100 percent zero emissions, operating entirely on battery and propulsion technology. 
6. Drones
Admit it, you've been wanting your own personal drone for years. Now is the time to reward yourself.
(mouth watering)
If you've ever wanted to be the operator of heavy-duty machinery, this is the present for you. Grand Theft Auto has nothing on equipment simulators. 
3. Belaz 75710
No need to explain this one, just LOOK at it! 
Liebherr's R 9800 is every man's (miner or not) dream toy. Good lord almight! 
1. Major increases in base metals
Face it, the one item on every miner's wish list is for major increases in base metals. Although 2014 was a rocky year for the mining industry, 2015 should be somewhat better (fingers crossed).