Buffalo River Dene Nation partners with Threeosix Industrial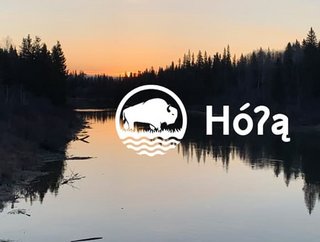 Buffalo River Dene Nation
Buffalo River Enterprises Corporation (BREC) forms a strategic partnership with Threeosix Industrial to launch Buffalo Contracting
Buffalo River Enterprises Corporation (BREC) the wholly-owned economic development corporation of Buffalo River Dene Nation (BRDN) forms a strategic partnership with Threeosix Industrial to launch Buffalo Contracting, an indigenous-led industrial and mining contractor
With 23 of Saskatchewan's 31 critical minerals driving exploration, development, and operational activities, the industrial and mining sector is experiencing a surge in demand for specialised services. BREC and Saskatoon-based Threeosix recognise the tremendous potential in the Canadian province's mining sector, and are committed to advancing Indigenous participation in mining and industrial contracting services. BRDN leadership and Threeosix will celebrate the inauguration of Buffalo Contracting at a launch event on Thursday, October 19 at 10:00 am at Threeosix's Saskatoon headquarters.
"Our partnership with Threeosix aligns with BREC's strategic objectives to diversify our investment portfolio with sustainable, multi-sector businesses that grow us beyond our traditional territory," says Brad Darbyshire, CEO of BREC, and Buffalo River Dene Nation member. "Buffalo Contracting will increase employment and training opportunities for our membership, create high quality jobs, increase capacity in our community, and enhance the quality of life for our members and their families – these are core priorities for BREC."
BREC is committed to forging strategic partnerships, fostering sustainable growth, and championing local economic development. Buffalo Contracting will contribute significantly to BRDN's participation in the progress and expansion of the industrial and mining industry within its traditional territory and beyond. It will provide industrial contracting services including mechanical, civil, structural, and steel fabrication.
"When Brad Darbyshire and Chief Norma Catarat presented this partnership opportunity, we recognised its alignment with our vision right away," says Scott Longmuir, CEO of Threeosix Industrial. "Their commitment to capacity building and expanding opportunities, not only for their community, but also for their northern neighbours, is admirable, and we are excited to join them on this path of community growth, sustainability, and economic development."
BREC prioritises diversity, inclusion, and community-centred talent acquisition, building on the rich resources of the regions they serve. Buffalo Contracting has the potential to create hundreds of highly paid jobs in trades, operators, management, engineering, financial, and at the entry level.
"We were drawn to Threeosix's commitment to inclusivity and social responsibility," says Darbyshire. "Their dedication to bringing women and Indigenous people into non-traditional and leadership roles is commendable. It not only promotes diversity in the workplace but also empowers individuals with opportunities to excel in sectors where they are notably under-represented. Partnering with Threeosix to launch Buffalo Contracting is not just a financial decision, it's one that supports our shared values and dedication to enhancing community growth and fostering a more diverse, inclusive labour force."
This milestone partnership will leverage the synergies and expertise of Threeosix and BREC, combining their commitment to utilising resources, talent, and innovation from within the communities they serve. Buffalo Contracting aims to empower the regional economy, enhance employment opportunities, and demonstrate the power of collaborative efforts in navigating today's rapidly evolving industry landscape.
A modern indigenous enterprise
Buffalo River Enterprises Corporation (BREC) is the wholly-owned economic development corporation of the Buffalo River Dene Nation. Situated in the heart of Saskatchewan, this corporation symbolises a progressive approach to local enterprise and sustainable business growth. Integral to the economic stability and forward momentum of the community, BREC leverages the strengths of the Buffalo River Dene Nation. The corporation is deeply embedded within the unique geography and vibrant culture of Buffalo River Dene Nation, drawing upon local resources, including an eager, agile workforce and abundant natural resources.
With more than 1,650 Nation members, Buffalo River Dene Nation is located in north-western Saskatchewan in Treaty 10 territory. BRDN has been led by Chief Norma Catarat since February 2022. While BRDN continues to support traditional ways of living, they are committed to pursuing opportunities to increase the wealth and self-determination of their Nation through increased access to housing, education, and new avenues for economic development.
The Nation's ancestors lived among an abundance of lakes, rivers and creeks with large birch, poplar, jack pine, white and black spruce, tamaracks and cedar trees. Traditionally hunters, trappers and fishers, they travelled trails by dog team and foot that linked Buffalo River and Cold Lake. Along these paths they camped, paid homage to important burial sites and shared stories, filling the air with words of the Denesuline people, also known as Chipewyan.
Threeosix is a professional and progressive multi-discipline industrial solutions provider, based in Saskatoon, Saskatchewan. With offices in Edmonton and Calgary Threeosix serves resource and infrastructure industries across Canada. Their objective is to develop long-term, meaningful, and value-added relationships with project owners with prompt and transparent services.
Threeosix is committed to diversity, inclusion and hiring from the communities in which they work. As Scott Longmuir puts it: "We believe that businesses hold a particular responsibility towards the communities in which they operate, and towards the health and sustainability of the planet we all share. Threeosix works hard to ensure every project meets expectations relating to safety, environmental responsibility, quality, and schedule."