Supply Chain & Operations
Canada's GSilver resumes mining operations at VMC in Mexico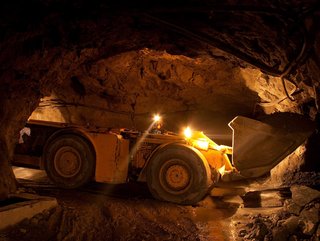 Mining firm says that will also bring forward the planned restart of milling operations at Cata processing facility to Q4 2022
Guanajuato Silver Company, the Canada-based mining, development, and exploration company engaged in reactivating past producing silver and gold mines in Mexico, has said that mining has recommenced at its 100% owned Valenciana Mines Complex (VMC) in Guanajuato, Mexico.
In a statement, the company confirmed that the planned restart of milling operations at the Cata processing facility is ahead of schedule. It added that mining of mineralised material has begun, meaning that all the mining assets acquired by the company in August 2022 – Topia, San Ignacio and VMC – are now in production.
Operations at the Cata facility are expected to begin before the end of the year, with the timeline for the restart of the mill moved forward from early 2023 to Q4 2022. The company said that it anticipates ending the year at a production run rate of approximately 3.4 million AgEq per annum.
James Anderson, Chairman and CEO, said: "With the recommencement of mining at Valenciana, we have successfully revitalised another past producing silver mine within the Guanajuato Mining Camp where collectively more than 1.5 billion ounces of silver have been produced to date. We are extremely proud to be the owners and operators of this significant silver mine, and we are confident Valenciana will prove increasingly accretive for our shareholders."
Restarting operations
Guanajuato Silver said that cut and filling mining of high-grade epithermal veins at Valenciana are currently focused on the Los Pozos mine area, where several mineralised blocks have been previously defined.
Los Pozos is one of several mines that extend across 4.2-kilometres of the Veta Madre regional fault system at the VMC. It sits between the Cata and the Rayas shafts. Mineralised material from Valenciana is currently being transported to El Cubo for processing, with the company expecting to mine 5,000 tonnes per month from the project, throughout the remainder of 2022.
The Cata processing facility is centrally located within the VMC and has a production capacity of 36,000 tonnes per month, the statement added. The facility was placed on care and maintenance by its previous owner in November 2021 and GSilver had initially anticipated restarting operations in 2023.
However, with the rapid recommencement of mining at its San Ignacio and VMC projects, the company decided to accelerate the restart to before the end of 2022, it explained. The facility consists of three ball mills and a two-crusher system. Once in operation, Cata is expected to produce a silver-gold concentrate, the statement continued.
The facility is in good condition and requires no significant additional capital expenditures prior to its restart, it concluded.