Energy transition drove 25% of the top M&A deals in mining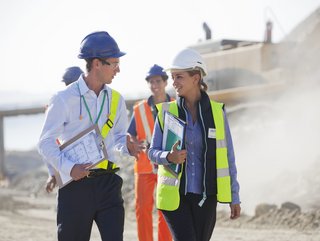 The energy transition was the key driver behind 25% of the top 20 mergers and acquisitions (M&A) deals in mining in 2022, says GlobalData
According to GlobalData, the mining industry responded to consumer and shareholder demand for portfolio diversification and sustainability with 25% of the top 20 mergers and acquisitions (M&A) deals in 2022.
GlobalData's report "Mining Industry M&A Deals by Top Themes in 2022" reveals that energy transition was a key driver of M&A deal activity in the mining sector due to growing calls for decarbonization. This was because decarbonisation efforts increased the demand for enabling metals. Metals like cobalt, nickel, and lithium are in greater demand as a result of global efforts to decarbonise. These metals are necessary for the production of electric vehicles (EVs) and renewable energy, both of which will be crucial to the transition to clean energy.
GlobalData Associate Analyst, Thematic Intelligence, William Tyson, says: Metals that are relevant to the future are becoming a more prominent part of mining companies' portfolios. M&A activity has increased as mining companies consolidate to fill the supply gap caused by shortages of these metals and rising demand for electric vehicles. By 2031, global EV production will exceed 30 million vehicles, according to GlobalData. Mining companies will need to expand in order to supply the essential metals needed to produce EV batteries and satisfy demand.
Mining firms are taking advantage of rising EV demand and the price of enabling metals worldwide as a response to government subsidies for electric vehicles. Benefits provided by the government have contributed to the rise in EV demand, which has resulted in a shortage of essential metals for battery production. However, in many nations, EV subsidies will end in the coming year.
Tyson's concludes, "The Inflation Reduction Act in the United States, which provides subsidies and tax credits to the government, is a major driver of the development of environmentally friendly technologies. Producing the metals essential to the development of green energy can be profitable for mining businesses, which can be rewarded with substantial subsidies. Deal activity in the mining sector has been sparked by the energy transition as a result of this."