Supply Chain & Operations
Harmony Gold steps into the copper market, with $230mn spend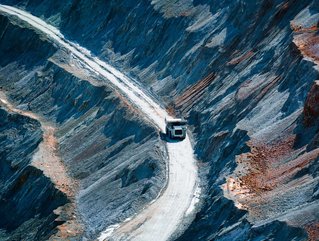 Harmony Gold revealed its plans to step into the copper market, starting with the $230mn purchase of Copper Mountain Mining's Australian-based Eva project
The South African mining giant, Harmony Gold, has announced its latest market expansion.
It has firmly laid its stake in the copper market, with the purchase of Copper Mountain Mining's Eva project. The purchase of this Australian copper project - located in north-western Queensland - represents a deal worth $230mn.
Given the value of copper as a future-facing metal, its pivotal role in the global energy transition and its predicted supply deficit in the near future, Harmony's newest market stream has come at impeccable timing.
The details of Harmony Gold's copper mining acquisition
According to Harmony Gold, the project will add 1.72 billion pounds of copper to its mineral reserves, plus an additional 260,000 ounces of gold.
The project is situated in a Tier 1 mining jurisdiction, and it is predicted to yield 100 million pounds of copper each year, over its expected 15 year lifespan.
Before this point, Harmony Gold's only involvement in the copper market was its stake in Wafi-Golpu (a joint venture undertaken with Newcrest) situated in Papua New Guinea.
"Acquiring Eva Copper is strategically important to our growth journey. It opens a new copper-gold frontier for Harmony within a highly attractive Australian mining area, supplementing our 50% interest in the Tier 1 copper-gold Wafi-Golpu project," commented Peter Steenkamp, CEO of Harmony.
"Eva Copper lowers our risk profile, providing additional scale and meaningful diversification that positions Harmony for the future."
The deal with Copper Mountain is expected to be closed by the first quarter of 2023.
However, in order for the project to begin, it is estimated that a further $597mn investment will be required from Harmony Gold, which it plans to fund through a combination of cash and debt facilities.