Newmont acquires Newcrest to lead responsible mining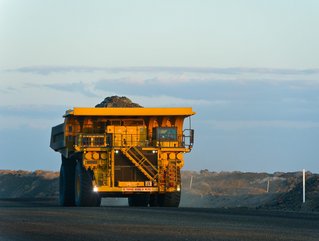 Australian mining
Mining company Newmont has announced an agreement to acquire Newcrest, to strengthen its position as a leader in safe & sustainable gold and copper mining
Newmont, a leading mining company, has recently announced a definitive agreement to acquire Newcrest, further solidifying its position as the benchmark for safe, profitable, and responsible gold and copper production.
With a commitment to sustainable practices and operational excellence, the combined entity will drive value creation and deliver exceptional results in the mining sector.

Responsible and sustainable mining
Newmont was founded in 1921 and has been publicly traded since 1925. It is a leading gold company and a producer of copper, silver, zinc and lead. It is the only gold producer listed in the S&P 500 Index and holds ESG practices at its core.
Newcrest is the biggest gold producer listed on the Australian Securities Exchange. It is focused on building a 'safe, diverse and inclusive culture where our talents and differences are valued'.
Newmont has agreed to acquire Newcres, under which Newmont will acquire 100% of the issued shares in Newcrest Mining Limited.
Newcrest shareholders will receive 0.400 Newmont shares for each Newcrest share and a special dividend of up to AUD$1.10 per share paid by Newcrest, representing a 30.4% premium.
Newmont's unchallenged position as a responsible gold mining leader is led through a combination of top-quality operations and low-risk jurisdiction projects.
Copper and gold mining
According to Tom Palmer, President and CEO of Newmont, the combination of Newmont and Newcrest represents an exceptional value proposition for shareholders and other stakeholders.
"It creates an industry-leading portfolio with a multi-decade gold and copper production profile in the world's most favourable mining jurisdictions," said Tom Palmer, President and CEO of Newmont. "Following a robust due diligence process, we have identified a number of opportunities to unlock substantial value and will apply our experience and expertise to Newcrest's complementary and exceptional portfolio of long-life, low-cost gold and copper assets. Leveraging our experience from the acquisition of Goldcorp four years ago, we are positioned to deliver an estimated AUD$500mn in annual synergies and an estimated AUD$2bn in incremental cash flow from portfolio optimization opportunities, both part of our strategy to maximise value for shareholders and other stakeholders."
The transaction also increases Newmont's annual copper production, adding almost 50bn pounds of copper reserves and resources from Newcrest to its portfolio.
"This transaction combines two of the world's leading gold producers, bringing forward significant value to Newcrest shareholders through the recognition of our outstanding growth pipeline," said Peter Tomsett, Newcrest's Chairman. "In addition to the ongoing benefits of merging these premier portfolios, the combined group will set a new benchmark in gold production while benefiting from a material and growing exposure to copper and a market leading position in safety and sustainability."