Supply Chain & Operations
Kenorland and Targa agree deal for Canada lithium projects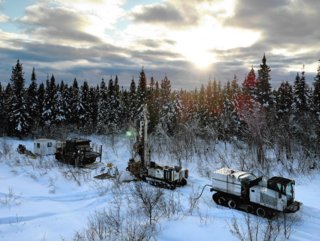 Agreement will see Targa acquire 100% interest and up to 844 mining claims for the Opinaca Lithium Project, and rights to two MEL applications
Kenorland Minerals, the Canadian mineral exploration company, has said that it has entered into a definitive purchase agreement with Targa Exploration Corp, a British Columbia company, which will see Targa acquire a 100% interest in and up to 844 mining claims that make up the Opinaca Lithium Project.
Located within the James Bay region of northern Quebec, the Opinaca project covers 43,595 hectares and 40 kilometres of strike length within the Opinaca sub-province. The project covers a discrete cluster of highly anomalous and coincident regional lithium and cesium lake sediment geochemical anomalies which potentially suggest the presence of Li-Cs-Ta pegmatite mineralisation.
There has been no recorded historical exploration completed in the project area.
Kenorland added that the agreement also includes the rights to two mineral exploration license applications, which will cover numerous lithium-bearing pegmatite occurrences in eastern Manitoba (the Superior Project).
As consideration for the projects, Targa will issue to Kenorland 4,377,375 common shares, while also granting Kenorland a 3% net smelter royalty over the projects. It will also pay Kenorland US$100,000 in cash at the closing of the sale of the projects.
Following the closing of the agreement, Kenorland will be entitled to receive 9.9% of the common shares or other equity shares issued by Targa in future financings, until the latter has raised an aggregate of not less than $5,000,000 pursuant to such financings, the statement continued.
It added that the parties expect the closing of the transaction to take place in January 2023.
The details of the Superior Project
The Superior Project includes two mineral exploration license (MEL) applications totalling 19,029 hectares, located in eastern Manitoba, which cover the Red Sucker Lake and Red Cross Lake lithium-bearing pegmatite occurrences.
At Red Cross Lake, the Eastern showing has been noted to contain a pegmatite dyke swarm with 17 parallel dykes with individual width up to 4m wide within a 50-meter-wide corridor. Historical trenching and drill results have returned assays up to 1.25% Li2O and 2.86% Cs2O.Grab samples from the Western showing have returned assays up to 2.97% Li2O.
At Red Sucker Lake, historical grab samples at the SQ dyke returned assays of up to 3.4% Li2O.At the Tin Bar showing, historical grab samples returned up to 1.72% Li2O, the statement concluded.