Supply Chain & Operations
Newmont confirms proposal to combine with Newcrest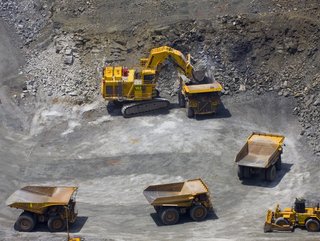 The two major gold mining companies are negotiating to form a worldwide giant in the production of the valuable commodity
Newmont Corporation has announced that they have made a non-binding offer to buy 100% of the shares in Newcrest Mining Limited. The two companies are both major gold producers, and the merger aims to set a standard for responsible gold mining.
Newmont's offer is based on 0.380 shares of Newmont for each share of Newcrest, which would result in Newcrest owning 30% and Newmont owning 70% of the combined company. The offer is subject to customary conditions like due diligence, a scheme implementation agreement, and approval from Newcrest's board and shareholders. The combination is considered a beneficial opportunity for both companies' shareholders.
"We believe a combination of Newmont and Newcrest presents a powerful value proposition to our respective shareholders, workforce and the communities in which we operate," said Tom Palmer, President and CEO of Newmont. "The proposed transaction would join industry-leading portfolios of assets and projects to create long-term value across the combined global business, and we welcome the consideration of Newcrest's Board of Directors."
Newmont remains fully committed to acting in the best interest of Newmont shareholders. Newmont and its Board of Directors advises shareholders need not take any action at this time as there can be no certainty that a transaction will be concluded.