Supply Chain & Operations
Rio Tinto & Marubeni partner on high-purity aluminium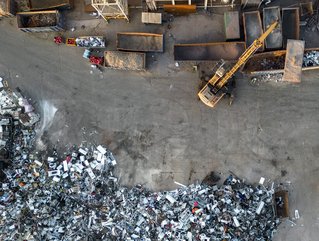 The low-carbon aluminum deal comes as Japan targets zero net carbon emissions by 2050 through solutions such as wind and solar power and carbon capture
Rio Tinto and Marubeni Corporation, a Japanese trading and business conglomerate, have reached an agreement to collaborate strategically in order to ensure a sustainable and dependable supply of Rio Tinto's Responsible Aluminium products to downstream manufacturers in Japan. The initial transaction involves the sale of a quantity of Rio Tinto's high-purity RenewAlTM aluminum, produced using renewable energy at the New Zealand Aluminium Smelters (NZAS), to a major Japanese motorcycle manufacturer that is dedicated to reducing carbon emissions across its supply chain and production processes.
The partnership represents a pioneering initiative in Japan and the Asia-Pacific region, with the primary objective of offering downstream industries a simple and integrated approach to attaining ESG-related targets and requirements, such as lowering carbon footprints, revealing lifecycle assessments (LCA), and sourcing materials responsibly. It will also provide long-term security of supply, which is becoming increasingly critical in the face of growing supply chain risks.
It combines Rio Tinto's suite of Responsible Aluminium products - which include RenewAlTM, the industry's first certified low carbon aluminium, Aluminium Stewardship Initiative (ASI) certified aluminium, and the digital traceability platform START - with Marubeni's extensive trading network, commercial capability and carbon credit mechanism, Neutr-AlTM, which will be offered as part of the collaboration.
Tolga Egrilmezer, Rio Tinto Head of Sales & Marketing, said "We are excited to be a part of the first producer-trading house marketing partnership focused on delivering sustainability throughout the aluminium supply chain.
"Consumers want to know more about the products they buy and be assured that they have been produced responsibly and sustainably. By working with partners like Marubeni, we can help our downstream customers in the aluminium value chain meet this growing consumer demand, while at the same time advancing our commitment to decarbonise our product value chains."