Hitachi machines set to cover entire range of mining models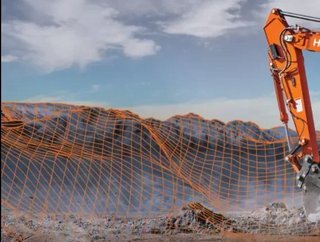 John Deere and Hitachi to dissolve 33-year manufacturing venture, as the tech titan assumes full control of its mining machinery supply chain
March 2022 will see the end of the marketing agreement between Hitachi and John Deere - a deal that has been in place since 1988. With its termination comes Hitachi's new opportunity to seize the mining machinery market with both hands and assume the distribution of heavy mining equipment to the industry's biggest and best companies and operations, covering the entire sector range including all the latest, largest mining models. 
The move was stimulated by the need to supply America's mining industry with up-to-date, digitally-upgraded automation able to withstand rough terrains and transport large amounts of infrastructure, machinery, and metals. Not to mention, the deal ties in nicely with Hitachi's plans to launch its digital solution, ConSite® Mine, which, in theory, will provide support to the operations of an entire mine. 
Hitachi eyes up American mining market after breaking away from John Deere deal
Hitachi is aiming for the majority of its mining automation activities to take place at its Hitachi Construction Machinery Loaders America Inc., collaborating with nearby companies to develop a new and improved business structure. 
"Upon the dissolution of the alliance, and starting from March 2022, Hitachi Construction Machinery will be able to provide the newest products, technologies, and services directly to our customers through our independent dealer network, as part of the integrated Hitachi Construction Machinery Group activities throughout the North, Central, and South American markets," the company said in a statement. 
"Hitachi Construction Machinery Group will offer direct sales and services of compact to construction-sized hydraulic excavators, ultra-large mining machines, and, in addition, wheel loaders, all of which are recognised globally for their excellence in performance and quality, in these markets."
To ensure it's able to meet a wide variety of consumer demands, Hitachi has prioritised the expansion of its business beyond the production and sale of mining machinery.
Mining machinery set for sustainable and safety upgrades
"Beginning in March 2022, we will be able to provide direct, cutting-edge solutions that address the challenges of customers throughout North, Central, and South America for not only compact and construction-size wheel loaders but also compact and construction-size excavators, mining excavators, and mining dump trucks."
The company is planning to pull upon its American network to obtain the necessary machinery manufactured at its regional headquarters in Japan. It's targeting the American mining industry with eager eyes, aiming to progress its machinery business as the mining sector worldwide looks to innovate its operations, advancing towards maximum efficiency and increased sustainability. 
"In the future, we will introduce new hydraulic systems, Aerial Angle® to improve on-site safety, and the newest construction excavators equipped with ConSite® and ConSite® OIL in the North American market to meet customer expectations."