How Hytera's Integrated Platform Supports Demand Changes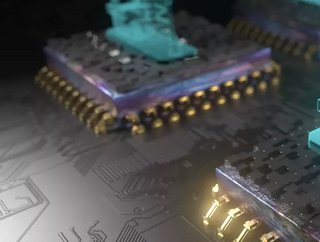 Hytera's Integrated Platform provides support to the mining industry as it faces demand changes and varying ore and metal prices
Mining companies are experiencing changes in the industry, which can directly affect their ability to manage demands. There are a number of challenges these companies face, including varying demands for ores and metals, excess capacity, and competition among materials, weakening prices. 
Crucial deposits are already depleting, leaving the industry with a reduced reserve and lower-quality materials - as companies comprise on standards to meet demands. 
Potential issues may arise from the environmental and safety regulation changes that are due to hit the industry soon while also experience an ageing workforce and minimal technical input from younger generations. 
Investment in Mining Technology
With this, the benefits of automation, data analytics, and robotics become more and more attractive to the mining industry. Systems like Hytera's 4G LTE Intelligent Communications Solution can support the mining industry through these challenges. 
Hytera's integrated platform supports a wide range of applications, such as surface, strip, open-pit, and underground mining. The platform works with audio, video, data and the internet of things (IoT). Mining companies can benefit from these capabilities as they look to reduce their operating costs, improve their efficiency, be more productive, and manage health and safety. 
In many cases, with IT and automated processes, it severely lacks the ability to integrate with other areas of the company. Working in these silos can ultimately hinder success. 
Companies in the mining sector can utilise the tools and methods provided by connected platforms to integrate departments or different areas of operations to create a network that is more flexible to the changes in demand that the industry faces. Real-time management of market data, along with internal data, can be read and exploited by AI in real-time, allowing firms to adapt to demand changes.
Hytera's Offerings Create Adaptive Mining
The platform provided by Hytera has been successfully integrated into the mining industry to solve communications problems. JSC AK Altynalmas successfully implemented the Hytera Talk LTE platform and terminals, while Letpadaung Copper Mine makes use of Hytera's DMR and LTE integrated solution. The system has proven its worth in enabling teams to work efficiently and safely.
For more mining insights, check out the latest Mining Global magazine.