Motion Metrics: AI solutions for safer mining operations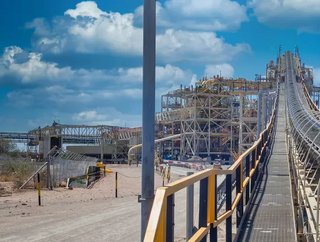 Following the agreed acquisition of the company by Weir Group, we take a look at how Motion Metrics provides much-needed mining safety solutions
Safety remains a major concern for mining organisations as they increase material output and manage more complex operations. Artificial intelligence (AI) has proven its worth in the mining sector, allowing companies to not only automate their operations but to make them safer. By gathering data and analysing that information makes it possible to optimise machinery for safe, productive movements around sites.
Weir Group—an engineering firm with a strong presence in mining—has recognised the value in these solutions and has recently agreed to take ownership of Motion Metrics, a Canadian technology company providing AI-based safety systems. 
Motion Metrics empowers mines with data 
As a provider of AI solutions for mining applications, Motion Metrics' team is spread globally, leveraging the latest technology for 3D imaging and other solutions to encourage safety on mining sites. 
With an expert team of over 100 scientists, engineers and business analysts, the company is a trusted partner for more than 60 mining applications, including some of the world's most prestigious mining organisations. The Vancouver-headquartered company has acquired high-quality data from across four continents, allowing it to adapt solutions to some of the most challenging mining environments. 
How can miners benefit from Motion Metrics' solutions?
While safety is at the forefront of the company's strategy, it also provides efficiency gains and higher productivity. The company ensures that its solutions meet 'military standards' as it develops its hardware and software—in-house at its Canadian headquarters—for use in extreme weather, varying altitudes and to withstand vibrations. 
In terms of productivity, the organisation has developed intuitive cloud-based solutions, offering bespoke systems for predictive monitoring in different climates. 
Weir Group's acquisition of Motion Metrics will open up new opportunities for the company as it will make use of AI and machine vision capabilities to manage all aspects of its value chain. 
Jon Stanton, Chief Executive Officer of Weir Group, says, 'The combination of Weir and Motion Metrics will be extremely powerful and reflects our ambition to play a leading role in mining's technology transformation. [...] Motion Metrics not only provides access to innovative and highly relevant technology that will accelerate growth in our ESCO division but it also brings world-class expertise in AI, rugged 3D machine vision technology and data science that is applicable across the group'. 

For more mining insights, check out the latest issue of Mining Global Magazine.