OREN: Discovering Innovative Digital Twin Mining Solutions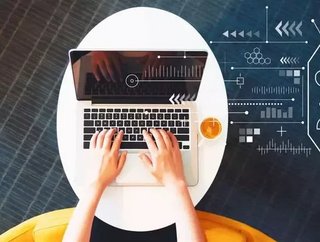 We take a look at OREN's upcoming webinar, which will explore new and innovative digital twin mining solutions...
We take a look at OREN's upcoming webinar, which will explore new and innovative digital twin mining solutions.
On 10 September 10, OREN will host yet another webinar, focussing on upcoming digital twin mining solutions, and how they can drive innovation in the mining sector.
OREN's previous webinars have covered the issue of sustainability in mining, as well as exploring how AI can be used in the mining and other asset-intensive industries.
Digital twins are virtual replicas of physical devices and are designed to improve mining operations through the power of technology.
The first session of the webinar will be hosted from 9-10am (BST), and the second session is at 4-5pm. 
The webinar will be hosted by Angelina Mehta, Director of Investment Banking for the Mining Sector at Laurentian Bank Securities. Mehta has two decades of experience in the field and is a member of the board for a number of mining organisations, including Women in Mining Canada.
We will also be joined by Colin Williams, EU Business Development Executive for Internet of Things Solutions at IBM, who will shine a spotlight on the future of mining. He will discuss what innovations we can expect in the next few years.
The session itself will explore three innovative solutions that are currently available on the rapidly-growing OREN Marketplace.
The first solution is the Ada Platform, which is part of Clirio Technologies. Keith Lay, Ada's Director of Sales & Marketing, introduces the platform: "The Ada Platform combines geology, geo-civil and mining engineering data, geomatics, survey and GIS data, geotechnical designs, simulations and CAD, and real-time computer graphics into a mixed-reality environment. Technical experts and other stakeholders can interact in this virtual environment from any angle, at any point in time–past, present or future. See what was missed in two-dimensional views."
Next is Jay Milroy, Director of Product Management at LlamaZOO Interactive. Describing the company, Milroy said: "LlamaZOO Interactive is an award-winning software development studio creating 3D communication solutions for enterprise and industry 4.0 - Specializing in digital twin visualization, immersive training simulations, and the transformative power of combining siloed big datasets; making information digestible and actionable for all stakeholders through engaging 3D & AR/VR solutions."
Finally, Jason Lancelot will join us. Lancelot is the Technical Director at RedEye Apps. "RedEye Apps develops digital engineering and SaaS solutions with organisations around the world that own and operate complex assets and critical infrastructure."
Don't miss out, join the webinar on 10th September to learn more!