Supply Chain & Operations
Mining RFx: Procurement made simple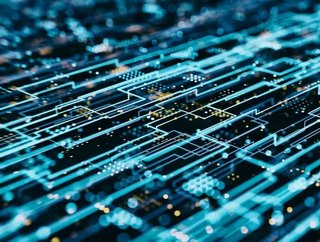 Harness the power of frictionless global transactions with the Oren Marketplace and DeepStream digital RFx platform...
The mining industry's technological renaissance is well underway but sourcing to purchasing the right field-tested solutions, software, services and integrated workflows to accelerate digital and sustainability transformation across the end-to-end value chain can be a challenge.
The Oren Marketplace
The Oren Marketplace offers a 'one-stop-shop' focused on delivering solutions from trusted providers, such as Shell and IBM, addressing the industry's pain points while enabling efficient mine planning and the remote control of data and analytics. This is in direct response to the challenges shared by mining companies facing up to everything from integrating huge amounts of data from disparate sources, to having a single source of truth and aiming for real-time data insights to make calculated business decisions. 
Procurement RFx made simple through collaboration
To totally digitise the procurement process 'from source to award' Oren has joined forces with DeepStream: a best in class agile technology platform which moves the entire "RFx" (RFi/ RFq/ RFp/ RFanything) b2b communication process from manual emails & attachments to a digital in-app experience.  
DeepStream offers an unparalleled user-friendly approach that eliminates all manual communication with suppliers via a compliant, secure and transparent digital cloud-based application: not only saving buyers money but also building a sustainable supply chain via increased transparency.
"We're working with Oren to facilitate the digitisation of the engagement process and eliminate many of the risks associated with a legacy procurement system and email intensive RFx communication," assures DeepStream CEO Jack Macfarlane. "Opaque and clunky communication between buyer and supplier employees is critical to both reducing transaction costs (and also costs from lower choice) in the supply chain but, potentially more importantly, ensuring real-time auditability and communication transparency for truly sustainable supply chains."
Oren's CEO Mark Hannan adds: "We're pleased to be able to address mining's pain points with a range of targeted solutions available via a procurement platform that's both fast and compliant."
Initially, DeepStream honed its transparent approach to compliance in the energy industry which alongside Oren leaves it well placed to support clients in the mining industry.
Next-generation technology
As the digital revolution takes hold, Macfarlane is seeing a demographic shift throughout the industrial supply chain. "There's a growing amount of people demanding digital solutions which don't have the tolerance for outdated legacy software," he says. And with more tech-savvy workers entering the mining industry at all levels, the time is ripe for business transformations to be driven by the Oren Marketplace through an automated procurement process that can be trusted to manage tenders and link up staff in real-time via an easy to use platform.
All of the information that Oren collects and validates for Oren sellers will be posted on the DeepStream platform where the informational visibility and hosting of data exchanges from source to award will take place. "Multiple businesses are able to act together collaboratively on the buyer side of transactions," adds Macfarlane, who explains "It's important for mining transactions because they often have multiple parties, for example joint-ventures or buyers using brokers, that collaborate across workflows on one side of the tender and need the security and efficiency that emails can't provide."
Compliant & secure
DeepStream is fully compliant with the ISO 27001 international standard on the management of information security. Having been originally built for the energy industry, one of the most heavily regulated markets in the world, meant DeepStream viewed security as paramount from day 1. 
Its software boasts a totally event-driven proprietary backend architecture. Cyril Silverman, DeepStream CTO explains: "essentially this means any state within the RFx process in the platform can be traced back to every single constituent user action and related data that contributed to this state becoming a reality, giving 100% granularity which we can retrieve on-demand for clients, as well as of course an in-app feature which provides real-time logs – from chats to documents - at a click of a button"
"We run automated testing of our code several times per day, and do penetration testing and vulnerability scanning," explains Philip Madero Hammarskiöld, Head of Business Development. "We encrypt and anonymise data, and only communicate it over secure channels - internal access to data is tightly controlled and, where we collect analytics, we exclude anything sensitive." 
"Sending emails outside of your company's ecosystem leaves you at the behest of the recipient's security system," warns Macfarlane. "Even if your security standards are more secure than MI5's, your business data is only ever as secure as its weakest link, and as such a network platform-based approach which homogenises security standards is the smart call."
Proven ROI
Oren has joined forces with DeepStream to ensure quicker access to digital solutions, facilitating engagement with businesses providing these solutions via a totally digital application. 
Ditching the incumbent software model, DeepStream backs its product by offering clients a monthly Software-as-a-Service ("SaaS") pricing which increases with enterprise users getting value from the software. "Incumbent enterprise software providers often load their cost structure with Sales employees, and pursue long term contracts which do not incentivise user adoption or agile software delivering for users – we think this approach does not benefit from the agility and capabilities that the current digital paradigm we are in offers customers," says Macfarlane.  
Furthermore, as part of the collaboration with Oren, DeepStream is offering Oren clients (for a limited time only):
Full DeepStream license for three-months at zero SaaS cost, no limits on RFx transactions issued and awarded to suppliers 
100% discount on support costs during this three-month period 
Dedicated Customer Success Manager with full on-demand support
This collaboration brings substantial value to mining companies by expanding supplier bidding, tracking KPIs in real-time and reducing spend by an estimated five to 25%. DeepStream CEO Jack Macfarlane states "We have also seen time to award being reduced by up to 500% when moving from manual emails & attachments – which when you think of it is quite incredible. As part of winning the Techstars Energy Accelerator, we have a partnership with a leading company who helped us analyse and evaluate cost savings achieved from businesses moving from a manual RFx process to a DeepStream enabled digital RFx process – as you can see the results are staggering, especially considering the absolute dollar amounts spent via RFx processes."
Are you ready for the RFx challenge?
Build your RFx in 15 minutes and empower your mine supply chain leaders with the latest agile technology. 
The Oren Marketplace has utilised DeepStream, an RFx platform that puts users and agility at its core, to deliver a holistic experience in sourcing and executing on digital transformation objectives.
Finding digital solution suppliers in the mining sector requires a totally new approach and perspective within the supply chain. Together, Oren and DeepStream connect industry leaders with the world's most innovative technologies from trusted companies and solution providers, all in one place.
What are you waiting for? Take the challenge now! 
Book your meeting today here and DeepStream will build and issue a digital RFx with you… in just 15 minutes.
Find out more about the technology behind the platform at and discover a range of solutions to support your mining operation's digital transformation at the