SafeAI: Apply artificial intelligence to mining operations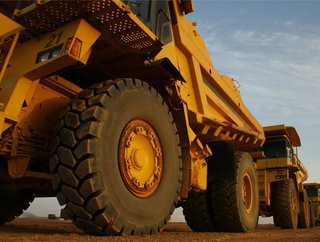 SafeAI partners with some of the leading companies in the mining industry, and has continued to develop autonomous heavy machinery
As mining organisations double down on the production of precious resources for electric vehicles and other net-zero applications, efficiency is critical for keeping up with demands. Nothing hinders productivity more than two eventualities: people that are out of action due to workplace incidents and machinery that is inoperable as a result of those incidents—as well as any general maintenance enquiries.
As mining firms invest in more automated solutions for their mining operations, to maintain or increase efficiency, they needn't let safety get in the way of production. SafeAI works with its partners to ensure a smooth and effective digital transformation of heavy mining machinery. 
'Companies across heavy industry, and across the world, are eager to deploy autonomous solutions for safer, more productive sites', says Bibhrajit Halder, Founder and Chief Executive Officer of SafeAI. 'To meet this skyrocketing demand, we need both the geographic reach and the expertise to meet our customers where they are and ensure a successful deployment. Lisa, Ryo, Sudarshan and Rob all bring invaluable experience to guide our team through the next chapter'.
Why is SafeAI's solution so important? 
Not only does SafeAI's installation allow mine operators to work safely, but it provides this as an agnostic solution that can be adapted to all machines and settings. This not only allows a much more simplistic installation process but the solution can be applied to other sectors like construction, which also utilise heavy machinery. 
Growing with industry demand
SafeAI has received great success in line with the growing demand for heavy machinery operations, particularly in the construction sector which is valued at around US$530bn. The company has already secured a year-long partnership with the Japanese construction giant, Obayashi, to retrofit an autonomous Caterpillar 725 to complete load-haul-dump cycles on both construction and mining sites. 
Continuing on the subject of growth, SafeAI is expanding its business globally with the appointment of four new leaders who will take their positions across four major sections of its enterprise: 
Dr Ryo Hiratsuka

will head up operations in Japan, from the company's Tokyo office

Sudarshan Singh

will manage Indian operations from the new premises in New Delhi

Lisa McGinty

will join the United States team as the Global Head of Marketing

Rob Reid will take the position of Principal Autonomy Engineer across its Australian operations

For more mining insights, check out the latest issue of Mining Global Magazine.