Oren Marketplace – FREE Digital Discovery Audit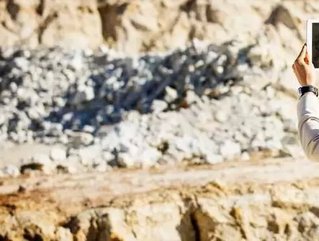 The Digital Discovery Audit is currently free, so there has never been a better time to identify your priorities for investing in digital solutions...
Overview
The Oren Marketplace has launched a new solution - a Digital Discovery Audit, which offers mining companies a tailored expert appraisal of the digital transformation opportunities for their business. The service has been developed to identify a company's key priorities for investing in digital solutions, after which these priorities can be matched with the best solution providers in the mining industry.
The Digital Discovery Audit is currently being offered for free, for a limited time only, so there has never been a better time to identify your priorities for investing in digital solutions.
A key feature of the Oren Digital Discovery Audit is the bespoke and comprehensive insights that it provides to users, which come directly from the platform's two founders, IBM and Shell. These insights are summarised after a structured Oren workshop, for which participants are also able to make use of an online assessment tool. 
Once these insights have been received, companies have a solid foundation on which to build their digital strategy. Users can then access the Marketplace to engage the suppliers that meet the specific needs identified by the audit.
Oren is the world's first B2B digital marketplace for the mining and industrial sectors. Created from a partnership between Shell and IBM, Oren aims to support and accelerate digital and sustainability transformation across the end-to-end value chain of the mining industry worldwide
Target markets and consumers
The Oren Digital Discovery Audit has been developed for global mining companies, working in the world's principal mining regions - the Americas, South Africa, Australia and Indonesia. 
The insights that IBM Consulting and Shell have curated are designed to assist mining company CEOs, CTOs, and mine general managers to shape their enterprise's technological strategies; but the workshops and online assessment tool also contain practical content that is relevant to the work of sustainability leads and transformation directors as well. 
Benefits of signing up to an Oren Digital Discovery Audit
As the modernisation and digitisation of the global mining industry gathers pace, the audit gives clarity to mining companies as they seek to harness digital solutions to improve their safety culture, production efficiency, sustainability and profitability. 
The Digital Discovery Audit matches companies with the solutions that will help them to succeed, safe in the knowledge that all solutions featured on the Oren Marketplaces have been thoroughly researched and field-proven.