Ajax Mine Project denied by Secwepemc Nation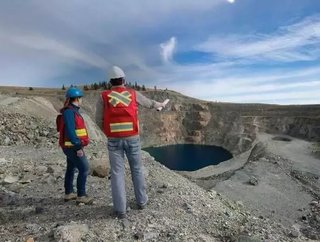 This week the Stkemplupsemec te Secwepmc Nation (SSN) released an official announcement regarding a copper-gold mine project in Canada. The official wo...
This week the Stk'emplupsemec te Secwepmc Nation (SSN) released an official announcement regarding a copper-gold mine project in Canada.
The official word was a big no, or for the exact wording;  "the SSN does not give its free, prior and informed consent to the development of the lands and resources at Pipsell for the purposes of the Ajax Mine Project."
"We say no to this project in order to say yes to the health of our community members and our neighbours in Kamloops and surrounding area. For our two communities united through SSN, it does not make sense to sacrifice for all time all that we have in Pípsell to obtain limited benefits which will last for only 25 years. Many impacts were not and cannot be monetized including the adverse impacts on our cultural heritage as well as impacts on the environment." - Fred Seymour, Chief, Tk'emlúps te Secwépemc
So, what is the Ajax Mine Project?
The Ajax Mine Project is a state-of-the-art mining and environmental technologies project, incorporating the Ajax Mine and processing facilities.
Developed by KGHM International Ltd, the project will consist of an open pit mine on the historic Ajaz-Afton mine site located on the Secwepemc territory near the city limits of Kamloops.
KGHM has planned an annual production of 109 million pounds of copper and 99,000 ounces of gold, a 60,000 tonne per-day processing capacity over a 20-year mine life.
Exploration and mining at the site dates back as far as 1888, where it is believed that coal was mined in the area until the 1890's where gold, silver and copper were discovered.
Almost 100 years later, weak copper prices lead to a three-year hiatus, with no production activity taking place until 1994.
KGHM International, a wholly owned subsidiary if KGHM.SA, became the sole operators of the Ajax Project in in 2012.
KHGM Group
The KGHM Group operates nine mines in Poland, Canada, USA and Chile as well as 4 projects in the investment and pre-investment phase, including Ajax and Victoria projects located in Sudbury, Canada.
Owing to its global expansion, KGHM has access to key global resources including copper, silver, gold, rhenium, nickel, platinum group metals and molybdenum. The knowledge and experience of KGHM employees allow to extract and process valuable natural resources, making it possible to develop modern world.
The March 2017 issue of Mining Global is now live!
Follow @MiningGlobal
Get in touch with our editor Dale Benton at [email protected]