Arizona Silver reveals positive drilling results at Philadelphia project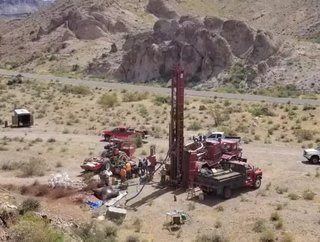 Arizona Silver has announced positive drilling results at its Philadelphia project in north-western Arizona.The exploration companyacquired a lease with...
Arizona Silver has announced positive drilling results at its Philadelphia project in north-western Arizona. The exploration company acquired a lease with option to purchase on a high-grade gold and silver vein target located in Mohave County, north-western Arizona.  
Greg Hahn, CEO at Arizona Silver, told Proactive Investors the company was very excited: "We look for opportunities like this where there hasn't been any recent drilling. There's been no work done on the property since the end of WWII. We drilled six holes to see if the vein system continued and hit it in all six holes with an average depth of 200ft. The best intercept was 3m at 16g or 10ft at half an ounce."
Hahn also revealed that the geophysical signature of the gold and silver vein structure continues north for a further 400m and appears to continue beyond that leaving him confident there's a strike length to chase with Arizona Gold's claim stretching 1.5km north of the drilling site.
Beryllium (used in alloys with copper of nickel to make springs, electrical contacts and non-sparking tools) has also been discovered with between 100-500+ ppm in the gold zones adding significant potential value to the property.
SEE ALSO:
Pan American Silver and Tahoe combine to create world-class silver mining company
Alacer Gold declares commercial production at Çöpler sulphide plant, increasing oxide guidance
How PT Merdeka Gold is redefining Indonesia's mining sector
Read the latest issue of Mining Global here
Hahn added that the Philadelphia project has potential to be both a shallow open pit and follow the high-grade deeper underground.
"It's been 30-40 years since I've been able to drill a gold/silver system this close to the surface. Everybody's looking deep… this is really an opportunity that's been overlooked. The next phase is to design and permit a dozen or so holes and see where we go from there," he said.
Mohave County is home to the Oatman Mining District, which produced over two million ounces of gold from high-grade veins from underground mining and which is currently the location of active gold mining operations by Northern Vertex at the Moss Mine open pit heap leach operation and by Para Resources at the Gold Road underground mine and agitation leach operation, both of which are located nominally six miles and 10 miles respectively south of the Company's new acquisition.